Impact & Value for Money
In summary
Evidencing the impact of the work that housing associations do to provide value for money is an important area of our work.
This work includes:
Our socio-economic impact research, which demonstrates the impact that housing associations play in creating and supporting jobs and training and investing in the local economy.

Our global accounts, developed in partnership with Welsh government, sets out the financial position of housing associations in Wales and includes headline indicators on value for money.

Piloting and encouraging our members to participate in the UK Sector Scorecard report.
We are currently reviewing our approach to ensure that we are effectively communicating the impact of the sector. This will include commissioning a new impact report, involving members from the outset to shape the narrative and agree the key areas of impact we want to demonstrate.
Our priorities:
A targeted research programme to evidence and articulate the impact and contribution of housing associations to ensure that the impact of housing associations is understood by partners and stakeholders.

To ensure a proportionate and impactful approach to data collection across government and the regulation team to minimise burden and support evidence-based policy making and regulatory compliance.

To support housing associations to use data to assess and challenge the value for money they provide via benchmarking and other tools.
How do we develop this area:
Our regulation and governance, finance and housing management strategic delivery groups play a key role in informing our work in this area.
We have also set up two task & finish groups - one on value for money, the other on impact. These groups meet as and when required.
Full summary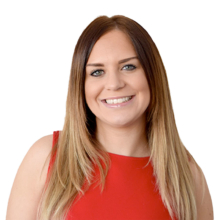 Sorry, there are currently no items available