What is the Home! campaign about?
Home! was our campaign ahead of the 2021 Senedd elections.
We co-developed the ideas for change via hundreds of conversations with housing associations and partners from across the public, private and the voluntary sectors.
We had a simple ask of, and offer to elected members of the Senedd: Put 'home' at the centre of your plans to support the people of Wales to live healthy, prosperous and connected lives. Housing associations stand ready to invest, partner and deliver with you.
We want this Welsh Government to:
target investment for future generations

make it easier to take shared action for shared challenges

create places people want to live
We also made a big offer to government: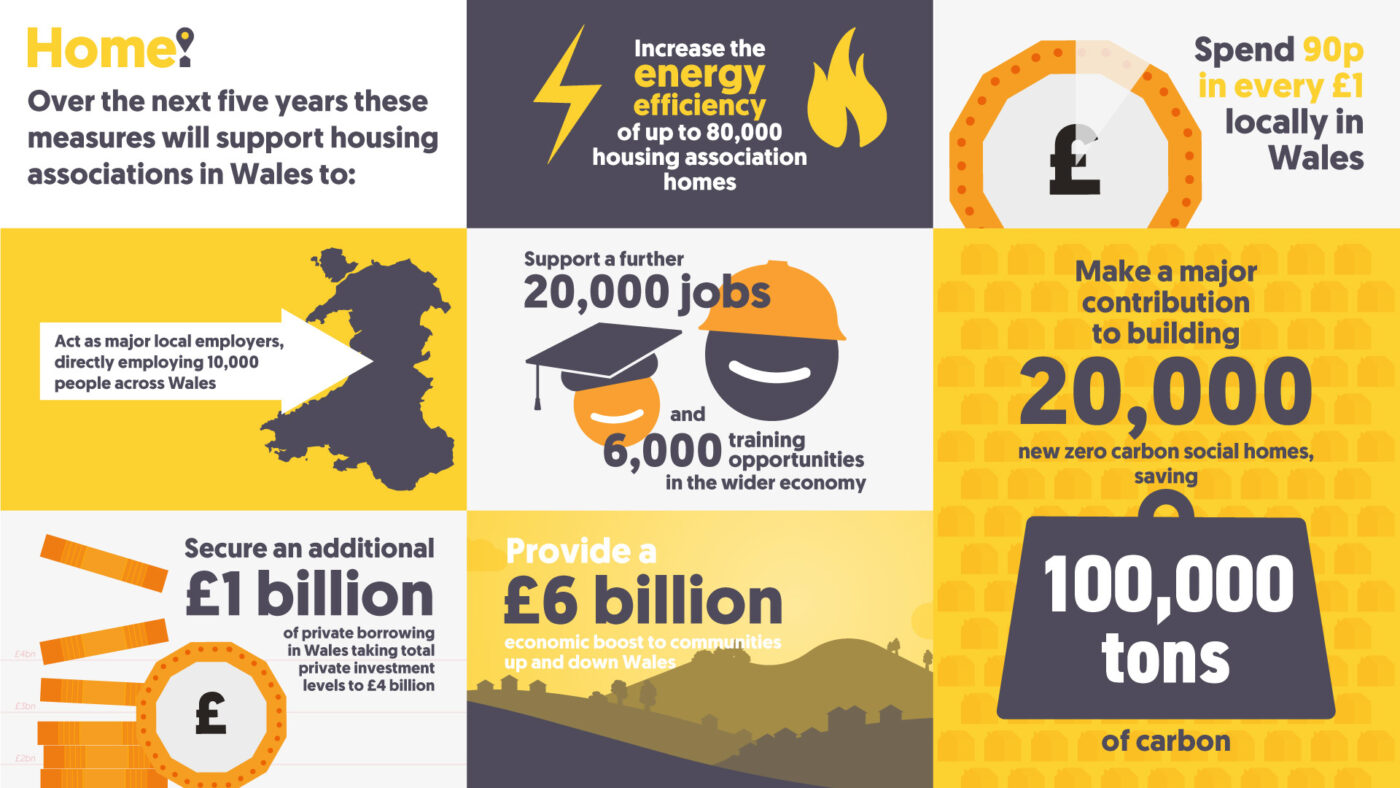 Where can I find out more?
Download our manifesto here.
Visit www.hereforhomes.org.uk to find out more about our campaign asks and our offer to the new Welsh government. You can also access our campaign materials, videos and case studies here.
How can I get involved?
The campaign focussed on the run up to the election and has now finished, but you can still get involved in the following ways:
Housing associations:
share examples of your work on social media.

engage positively with your new members of the Senedd.
The resources on the Home campaign page should help you with this.
Partners:
talk to us about how we can work together on issues such as reducing health inequalities, supporting a sustainable economic recovery and tackling the climate emergency.