Welfare
In summary
In Wales, 23% of the population live in relative income poverty. Recent research by the Joseph Rowntree Foundation found that over 90% of people on Universal Credit were living without essentials.
Housing associations provide vital support and advice to tenants to prevent hardship and maintain financial resilience.
They help vulnerable tenants who require managed payments to their landlord through the system of alternative payment arrangements. Associations also provide a suite of additional services to support tenant's welfare including mental health initiatives, food and energy security, hardship relief and employability training.
Our priorities in this area

To influence the UK-wide and Wales-based welfare systems to ensure that they effectively support housing association tenants to be financially resilient and reflect increased demand for these services.

How we develop this area of work
We work closely with relevant member communities, member-led networks and external partners where more detailed policy and practice development is required. We hold quarterly roundtable sessions with the DWP and regular spotlight sessions on topical, important welfare issues.
In recent years, we have influenced positively welfare policy issues through other policy areas for example cost of living, homelessness and affordability.
Welfare issues are mainly non-devolved so we work closely with the four UK housing federations to influence change within UK Government policy.
At CHC we have an internal equality, diversity and inclusion working group to support our work in this area and we also work closely with Welsh Government on its Race Equality Action Plan.


Full summary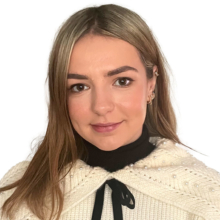 Sorry, there are currently no items available