Care and support
In summary
Housing associations provide a wide range of services to people who need care and support in Wales. This includes regulated social care services, such as care homes. They also provide accessible accommodation that is an alternative to formal care settings as people's needs change, and aims to promote independence for as long as possible, such as Extra Care and sheltered housing.
Pressures on adult social care services are well known, and demand is projected to rise by around 4.1% a year in real terms. Fully funding these pressures is estimated to require an extra £1 billion by 2030/31, rising to £2.3 billion from £1.3 billion in 2015/16. Through our work on care and support, we work in partnership with government, commissioners and provider partners to try and address the significant challenges facing the social care sector in Wales and to champion the contribution of housing associations as not-for-profit, social value providers of care and support.
How we develop this area of work
Our work on care and support emerged as a priority at the outset of the Covid-19 pandemic in response to the exceptional challenges faced by our members delivering care. Our care and support network is the primary space for identifying member priorities and developing our policy positions. As this area of work is new and emerging, we also consult housing associations Chief Executives when developing new areas of policy work.
We work in partnership with provider and commissioner representatives through the National Provider Forum and the National Commissioning Board. We are also members of various Welsh government working groups to support policy development, including the Covid-19 Social Care Funding Reference Group.
Our current priorities on behalf of housing associations are:
Covid-19 policy support in response to emerging issues

Fair, sustainable funding for the social care sector

Campaigning for the Welsh government to provide funding for providers to pay at least the Real Living Wage to the care and support workforce

Improvements to commissioning policy and practice.
Key publications and resources

Full summary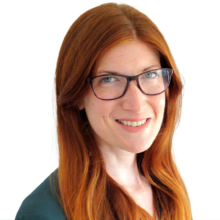 Sorry, there are currently no items available