Health, Care and Support
In summary
A good quality home improves people's health. We know poor housing currently costs the NHS in Wales £95 million a year in treatment costs, and that investment in warm, safe homes reduces this cost to individuals and the public purse substantially.
As well as providing good quality homes in communities across Wales, housing associations promote their tenants' health and wellbeing through targeted support like aids and adaptations that allow people to remain independent in their home as their needs change.

They also provide specialised accommodation such as supported housing that protects people's independence whilst meeting care and support needs. Some housing associations are also providers of high-quality registered social care services, including supported living and care homes.
Alongside providing accommodation and support to older people, people with disabilities and others who need long-term care and support, many housing associations also provide more short-term accommodation and support to those experiencing homelessness.
Through investment in housing and increased collaboration with our partners in health and social care, we can reduce pressures on crisis services and can play a substantial role in improving people's health, well-being and independence.
Our priorities
Identify solutions to the social care funding and commissioning system, that enables housing associations to pay care and support staff fairly and provide high quality and viable care and support services.
To demonstrate the wide contribution of housing associations to improving the nation's health and well-being, and support our members to form strong strategic partnerships.


How we develop this area of work

We work with our care and support member community and housing association representatives on Regional Partnership Boards (RPBs) to understand our members' priorities and experiences. We also seek member input on focussed areas of work through task and finish groups.

We actively seek opportunities to work in partnership with other bodies on these issues, including Cymorth Cymru, the Welsh Local Government Association, the Welsh NHS Confederation and Public Health Wales.
We are also members of the National Provider Forum and the National Commissioning Board, as well as various Welsh Government policy groups relevant to these issues.

For more information on how we develop policy, click here.
Full summary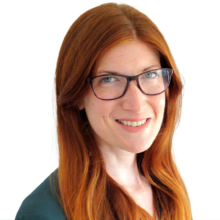 Filter by Policy Area
All
Aids and adaptations
Care and support
Health, care and support partnerships
Sorry, there are currently no items available
Filter by Policy Area
All
Aids and adaptations
Care and support
Health, care and support partnerships