Regulation and Governance
In summary
Housing associations in Wales are regulated by the social housing regulator within Welsh Government to ensure that they provide good quality homes and services.
Welsh ministers seek assurance that each housing association is:

Well governed; that they are led effectively and well managed by boards, executives and staff and they work with tenants and partners to make and implement effective business decisions.

Delivering high quality services; that they provide services that meet people's needs and expectations, and compare well with the quality of services delivered by other associations.

Financially viable; that they have sufficient money to meet current and future business commitments and effectively manage finances.
You can find out more about the regulatory framework for housing associations here.
Community Housing Cymru (CHC) works with members and with Welsh Government to ensure that regulation is proportionate and effectively enables individual housing associations to deliver on their core purpose and strategic aims.
We deliver a range of support services to promote continuous improvement in governance across the sector. This includes a code of governance for housing associations in Wales and model rules.
A number of housing associations that provide care and support are also regulated by Care Inspectorate Wales (CIW). You can find out more about CIW here.
Our priorities in this area

To influence the new regulatory framework so that it is enabling, strategic and proportionate.

To develop support tools to promote good governance, including a CHC code of governance and model rules for the sector.

To support a learning culture across regulation and governance.
How we develop this area of work
Our governance and regulation, CEO, chairs and vice chairs and finance member communities play a key role in informing our work in this area. We are members of Welsh Government's Regulatory Advisory Group (RAG).
Full summary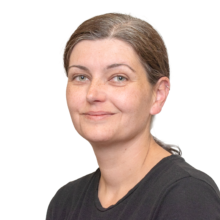 Filter by Policy Area
All
Model Rules
Commercial subsidiaries
Housing Regulation in Wales
Other regulatory bodies
Board Members
Filter by Policy Area
All
Model Rules
Commercial subsidiaries
Housing Regulation in Wales
Other regulatory bodies
Board Members