What is the 'Homes for Wales' campaign about?
'Homes for Wales' was our campaign ahead of the 2016 Welsh Assembly elections. It brought together people, charities and businesses from across Wales under the simple strapline:
"End the housing crisis, build a stronger Wales"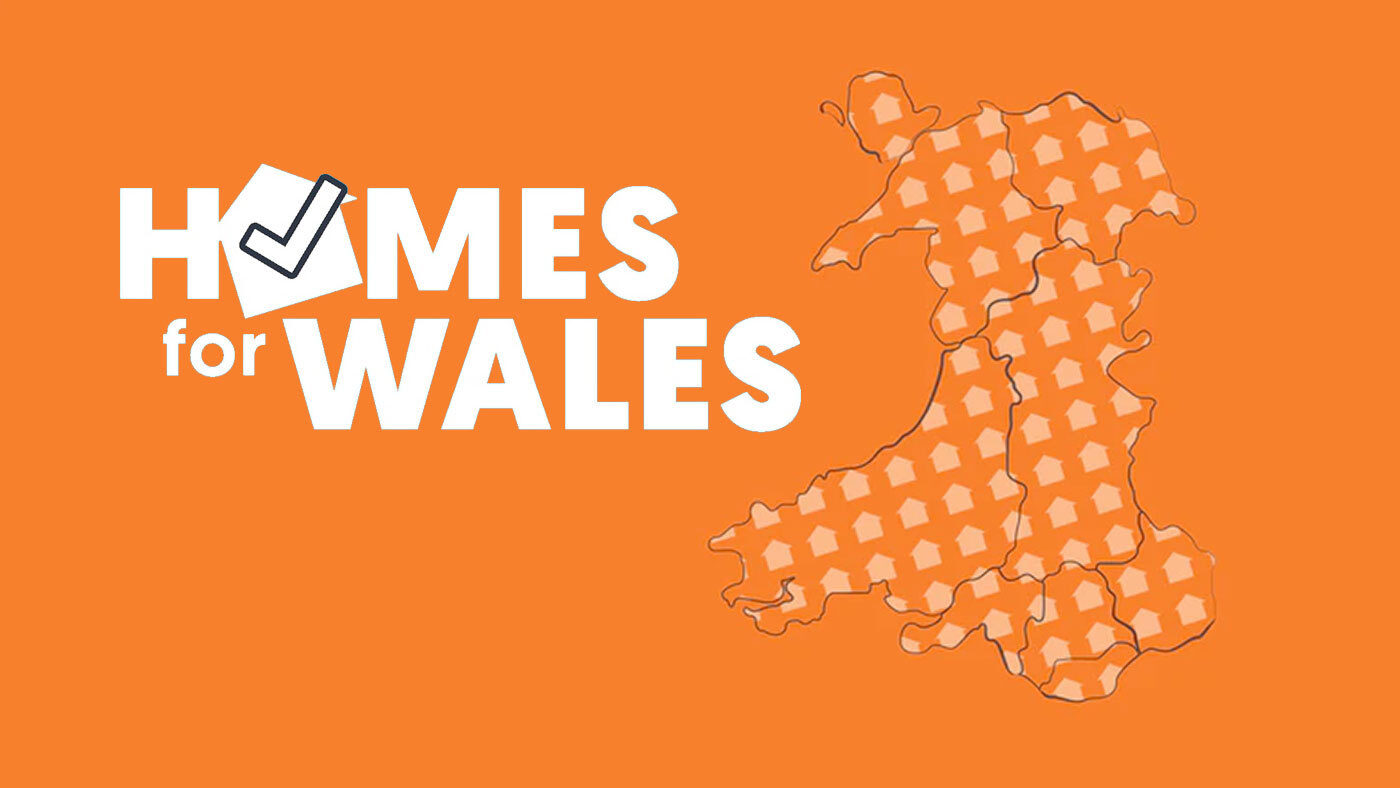 Dod â'r argyfwng tai i ben, adeiladu Cymru gryfach
Following many years of significant political debate around health, local government and the UK's relationship with Europe, many felt housing had fallen down the political pecking order. Our aim was to raise the profile of the housing crisis, and ask politicians to prioritise it as an issue for the next Welsh government.
In March 2016, hundreds of people marched through Cardiff to call on the next Welsh government to end the housing crisis and build a stronger Wales.
The campaign was a partnership of the following organisations:
Community Housing Cymru (CHC)
Chartered Institute of Housing Cymru
Residential Landlords Association

Royal Town Planning Institute

and support ranged from organisations such as the Confederation of British Industry to the Royal College of Nursing.
What difference did the campaign make?
Every party elected to the Welsh Assembly (now Senedd) in 2016 supported the campaign and committed to include ambitious proposals in their manifestos to solve the housing crisis.
This culminated in housing featuring prominently in Welsh government's programme for government, with a tripartite affordable housing pact agreed between housing associations, local authorities and the Welsh government. The pact covered a wide range of ambitions, including setting a target of delivering 20,000 homes during the term of government.
We have also seen the levels of funding committed to social housing transformed as a result. In 2016, the final budget of the last Welsh government committed £68million to social housing grant. In 2021, the budget now stands at £250million!
Where can I find out more?
This campaign is now closed. You can watch the round up from the 'Home for Wales' rally below.