Newydd's commitment to helping residents living with sight loss recognised with RNIB award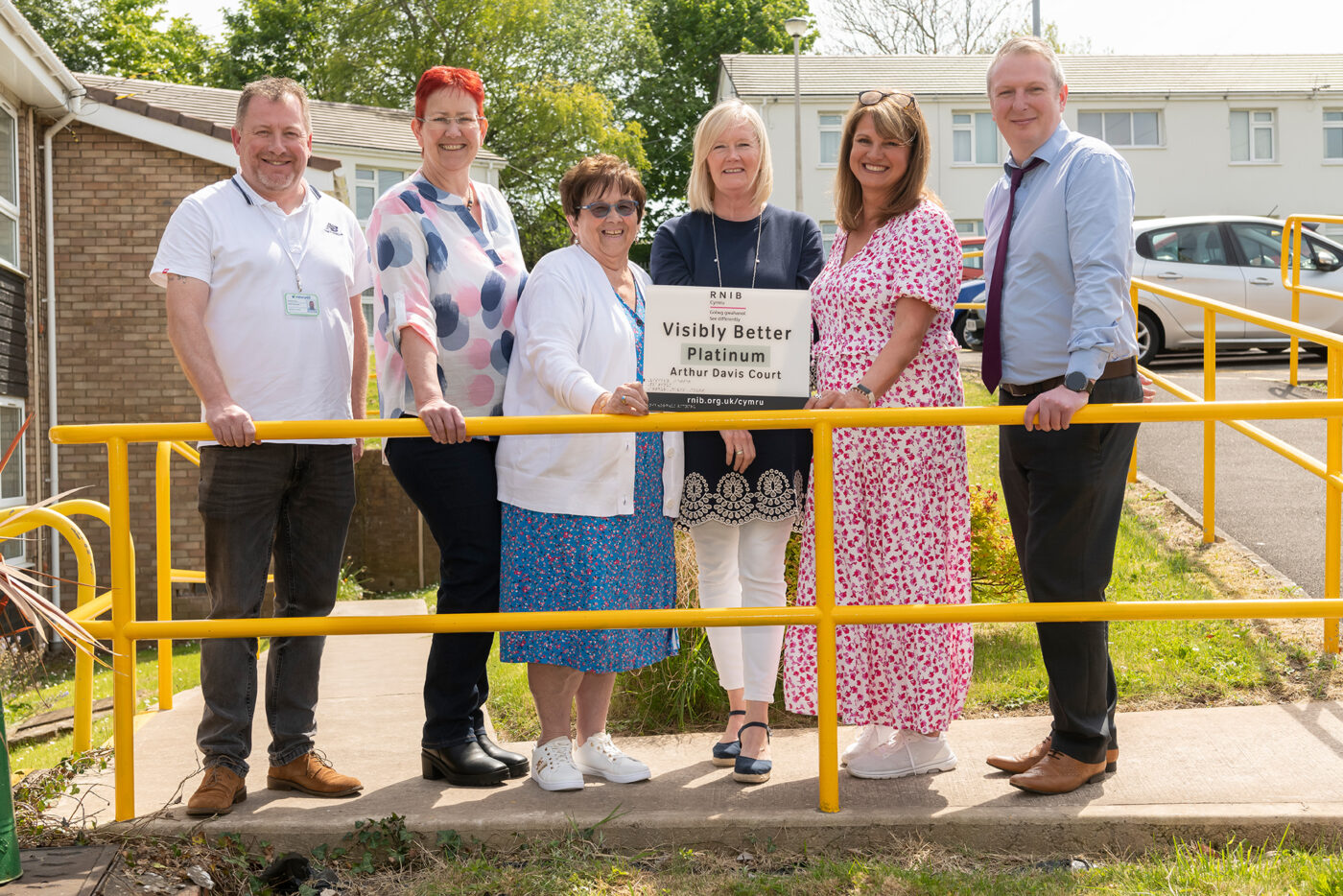 Supporting the people that live in their homes to lead fulfilling lives is a core part of what housing associations do.
Not only are these not-for-profit organisations committed to providing good quality housing to people across Wales, but housing associations believe that supporting their health and wellbeing is vital.
One fantastic example of this comes from Newydd, which has gone above and beyond to support residents living with sight loss.
The housing association has carried out major design changes at Arthur Davis Court in Barry, which supports residents aged 55 or over living with sight loss.
The changes, which include colour contrasted walls, fixtures and fittings; tactile surfaces on walls and floors, eye-level signage, and sensory clues to help blind and partially sighted people to navigate communal areas, have had a significantly beneficial impact for people living there.
Thanks to the team's commitment Newydd has received the Royal National Institute of Blind People (RNIB) Cymru's Visibly Better Platinum Award for the redesign, which enables older people with sight loss to live independently for longer.
This is the fourth Newydd Housing Association independent living scheme to receive the award.
Visibly Better is an RNIB Cymru accreditation scheme for older people's independent living communities and care homes, which recognises staff who are supported to improve residents' independence, mobility and quality of life through simple changes to their living space.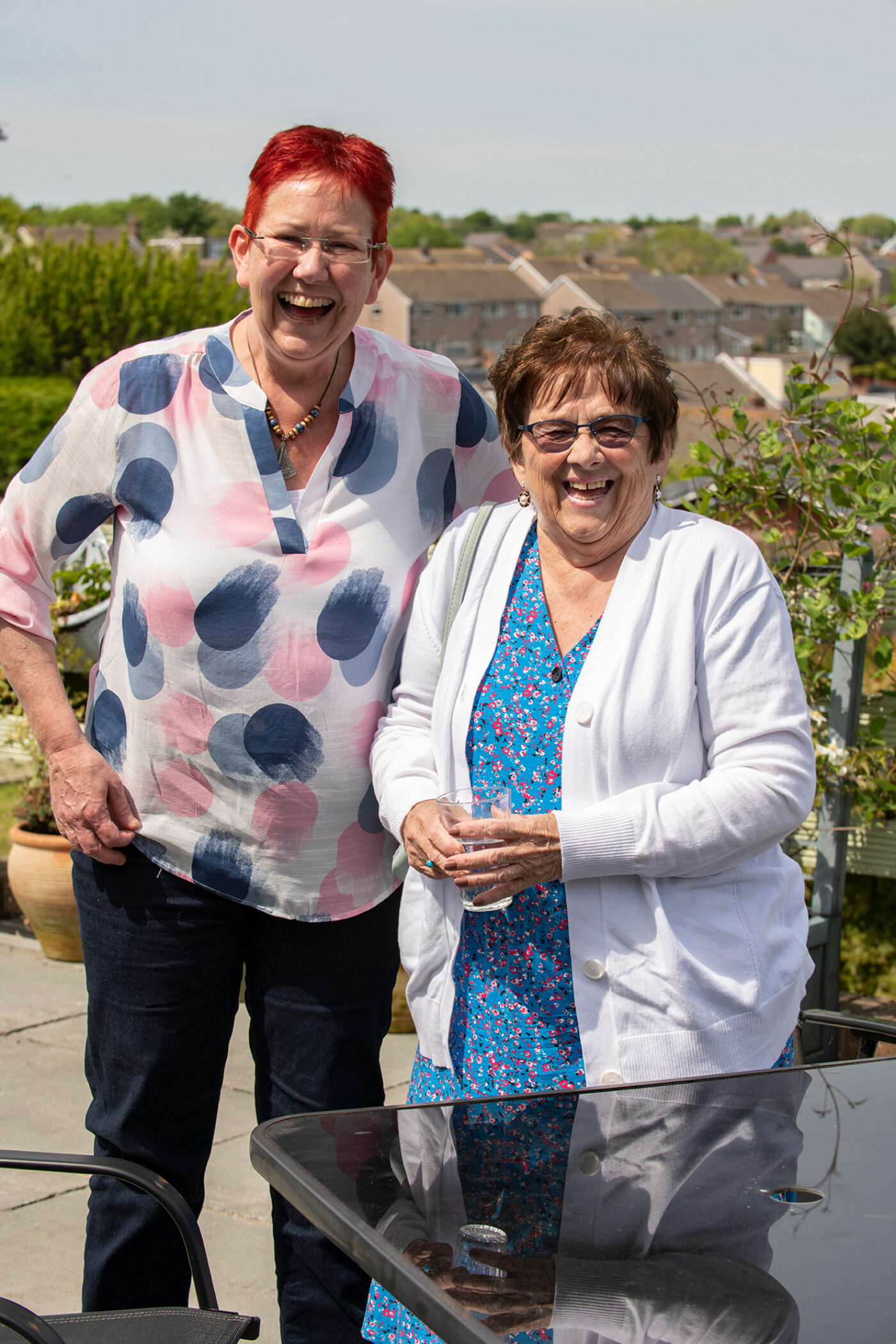 Cath Kinson, a Newydd tenant who developed glaucoma and cataracts during lockdown and has been part of the Visibly Better project for over 10 years, said the project had been "such a rewarding experience".
She said: "This project involved the right people, it came to places where people needed it, and it has had a huge impact on sheltered living schemes because nobody has ever done it before in Wales.
"It can be really frightening to go somewhere new when you have sight loss, because you don't know if stairs are going to be dangerous, or what obstacles will be in your way. But because I was part of Visibly Better, I didn't panic when I lost my sight.
"I knew that the skills I had learnt and the changes I had helped to put in place would help me. And now I can't stop myself from pointing out inaccessible design wherever I go."
Oonagh Lyons, Housing and Communities Director at Newydd said it's important that tenants are able to enjoy living independently at Arthur Davis Court for as long as possible.
She added: "However, we can't take all the credit for this award, we must recognise the dedication of our Tenant Scheme Assessors. They have worked incredibly hard to ensure that the changes made are not only of benefit to themselves but for their community too."
David Watkins, RNIB Cymru Visibly Better Co-Ordinator, said: "We were thrilled to work with Newydd again. It is fantastic to see their ongoing commitment to supporting blind and partially sighted residents. Sight loss should not lead to a loss of independence, and the changes to Arthur Davis Court will be so helpful to current and future tenants."
To find out more about Visibly Better email VisiblyBetterCymru.Mailbox@rnib.org.uk.