Introduction
As social home landlords, housing associations take their responsibility for supporting tenants very seriously, and so are directing as much of their resources as they can towards helping their communities through this extremely difficult time.

To aid tenants on the frontline, housing associations employ skilled and experienced staff members that provide advice and guidance in a range of different ways, including helping them access financial support and signposting to partner services. 

To contribute a case study or resource to this section, please email bethany-howells@chcymru.org.uk.
Case studies
Supporting tenants who do not qualify for DHP grants - Cadwyn
68% of families living in poverty include at least one working adult. The Chartered Institute of Housing recently reported that work is no longer a guaranteed way out of poverty with 41% of Universal Credit claimants having some form of employment.
The case study below demonstrates how Cadwyn Housing Association's income maximisation team help tenants facing hardship who do not qualify for Discretionary Housing Payment grants by signposting them to partner services.

Miss A and her young son were moving from private rented accommodation to her first social tenancy. The property they were coming from was completely furnished, so they had no goods of their own other than clothing. Her previous landlord has still not returned her initial deposit so she had no funds to purchase any items for her new property.
Miss A is employed and works approx. 30 hours per week, in addition to supplementary tax credits. Despite being in receipt of a qualifying benefit, her discretionary assistance fund application for furniture and white goods was declined by the Department for Work and Pensions. Cadwyn appealed but the decision was upheld (presumably due to her income).
Miss A was extremely upset and worried, as she was imagining herself and her son sleeping on the floor, with no facilities to wash their clothes or cook their food.
Miss A was originally an asylum seeker fleeing violence in her home country. For this reason, she had no family or friends in the UK that could assist her. The team at Cadwyn explained the situation to colleagues over at Cardiff-based NuLife Furniture, which is part of the housing association. Despite specialising in furniture, they quickly got to work contacting as many organisations, charities and individuals as they could to find everything Miss A and her son needed.
Within seven days, NuLife were able to provide a washing machine, electric oven (including installation), two single beds, a fridge freezer, a three seater sofa, a wardrobe, and a cutlery/crockery starter pack to the family. Miss A has since said that without NuLife's help, she and her son would be in a very poor situation.
Adra and Citizens Advice Bureau Gwynedd service level agreement
Adra housing association, in partnership with Citizens Advice Bureau (CAB) Gwynedd engaged with over 100 tenants throughout the year 2021/22. While many housing associations refer tenants to CAB services, Adra has a special relationship with the Gwynedd team. This includes a data sharing agreement that allows CAB Gwynedd to communicate how their engagement with Adra tenants is going, and feedback directly to tenant engagement teams on a monthly basis.
Adra refers tenants in mid- to high-level debt to CAB Gwynedd, where teams provide advice on debt, advice, budgeting, energy and utility tariffs. CAB will engage with tenants for long periods - sometimes more than 12 months. Adra has found this approach to be really effective as some tenants feel more comfortable engaging with neutral organisations.
The following case studies show how this partnership has helped Adra tenants:
Mr D was referred for assistance to appeal against a decision by the Department for Work and Pensions. It had refused his claim for Personal Independence Payment. Mr D suffers with mental health and has mobility problems. This decision resulted in a deterioration in his mental health and led to financial hardship. Following intervention via a mandatory reconsideration, Mr D was successful in changing the decision, and he now receives PIP on the highest grade and received back payment.
Total gains: £23,251.80
Miss G, a single mum, came to us following a hard financial period with debt of £6,983.33. Her creditors were taking matters to court, and she said that she would have difficulty paying rent. After looking into matters and finding that enough money was coming into the house, and that there was no reason for the debt, it became clear that Miss G had a gambling addiction. This was creating debt and meant Miss G had difficulty paying debt from her spending income. After receiving support for her addiction, and working on her budget, Miss G successfully stopped gambling and cleared all her debts over a few months.
Total gains: £6,983.33
Miss K was referred because of debt, and for help to maximise her income. She was unable to work because of sickness, this was creating financial difficulties as bills had got out of control and she was unable to find a way out. The team succeeded in getting grants to write off the debt of £1,900 which gave her a clean slate with her bills. They also succeeded in maximising her income by looking at her Universal Credit and ensuring that she was making the appropriate claim; and assisted with Personal Independence Payment - she is now on the highest grade regarding both elements.
Debt that was cleared: £1,9000; increase in benefits: £12,027.80; total gains: £13,927.80

Single mother of four receives financial help - Tai Calon
A single mother of four receives financial support and long-term help from the Income Team at Tai Calon.
Earlier this year, a single mother of four, with children aged 4, 6, 7, and 10, found herself facing financial hardship. Rent arrears had skyrocketed to a daunting £2,119.91, and the threat of homelessness loomed over her and her children. To make matters worse, the Covid-19 financial support had ended, and the tenant's overall health and well-being were being adversely affected. It seemed like a challenging situation, especially because the tenant wasn't engaging with any support services.
Tai Calon's Income Team stepped in to help. First, they supported the tenant with a DHP (Discretionary Housing Payment) application, which was awarded and backdated. This payment of £505.56 was used to pay off some of the arrears, and ongoing support was put in place. Working with the Homeless Prevention Team, they also secured a £500.00 payment to help pay off her arrears. The tenant was also awarded a hardship grant of £400.00 from the Tenancy & Community Housing Fund.
The Income Team didn't stop there. They also discussed the tenant's long-term aspirations to return to work and referred her to Communities for Work, which provides training and employment opportunities. Childcare provision was also put in place to ensure the tenant could attend the training opportunities, supporting her return to employment. Floating support was put in place to overcome any tenancy issues and provide mentoring advice to promote independence and stability for the family.
Thanks to these efforts, her arrears have reduced to £1,528.44. A weekly direct debit is in place to help pay the remaining balance. Short-term financial support was provided, which removed any imminent risk of homelessness. The tenant was also referred to our lettings team to help her move closer to her family.
A longer-term package of floating support is in place to help with budgeting, tenancy management, and family matters. The tenant is also engaging with employment and training organisations to support her return to work, which has helped improve her health and wellbeing.
"We are committed to helping those who need it the most, and we're glad to have been able to support this single mother and her children during a difficult time," said Ceri Owen - Head of Income and Support. "We'll continue to work closely with our customers and partners to ensure that we provide the support needed to overcome any challenges."
Tai Calon's hardship fund is available to all full-paying tenants who are facing financial difficulties. For more information on how to apply, tenants should contact Tai Calon's income team on 0300 303 1717 or email income.team@taicalon.org.
Life-changing support - Tai Calon
Tai Calon provided life-changing support to Mr W during his time of need.
Following the tragic loss of his daughter and two grandchildren in a car crash Mr W found himself living with a friend. He was given just two weeks to find other accommodation and had no bank account or identification with which to open one. He only had the clothes he was wearing that day.
Thankfully, Tai Calon's Lifft Support Workers, Joanne Jones, and Janice Elliott stepped in to help Mr W. They applied for a birth certificate and secured a flat in one of Tai Calon's sheltered schemes. They also registered Mr W with a bank and GP practice and accessed the Tai Calon hardship fund for bedding, crockery, pots and pans, and food. They applied for housing/council tax benefits and Personal Independence Payment, both of which were awarded.
As a result, Mr W had an additional £1,252 per month (annual £15,024) and a one-off payment of £2,742. He was grateful for the support he received, saying,
"No one has ever helped me before or ever done anything like this for me. Thank you so much I love my home, I just can't believe it is mine."
This successful move for Mr W was made possible by the teamwork at Tai Calon. The team at Tai Calon is committed to helping those in need and providing support for tenants. This is just one example of how they are making a real difference in people's lives.
For more information about the Lifft Team, visit their website https://www.taicalon.org/lifft.... You can call them on 0300 303 1717 or email them at talktous@taicalon.org
Related news and blogs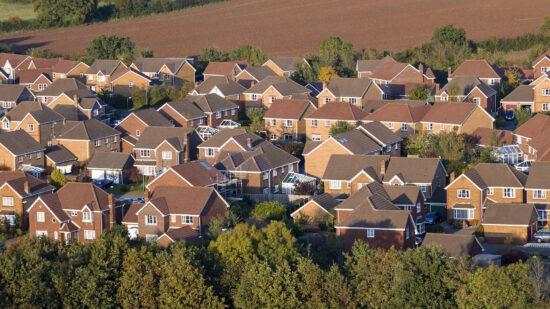 Policy briefings