Renting Homes (Wales) Act 2016
In summary
The Renting Homes (Wales) Act 2016 is due to undergo implementation, or commencement, on 15 July 2022. Once commenced, the majority of residential tenancies in Wales will convert to new occupation contracts, including the vast majority of those currently held by housing association tenants.
In addition to converting existing tenancies to occupation contracts, the Act will provide people renting their homes in Wales with additional rights, including:
The ability to seek improved redress if their homes is believed to be unfit for human habitation
Enhanced protection from eviction, including longer notice periods in some situations
Improved residency rights in supported accommodation
Ability to request to add and remove joint contract holders without the need to create a new contract
The Act also changes housing management practices for landlord, including:
A new procedure for the recovery of abandoned homes without the need for a court order
Additional tools for the management of supported accommodation
We are supporting housing associations to prepare for commencement in Spring 2022 and ensuring that Welsh government and key stakeholders are aware of issues relating to the Act so that they can be resolved prior to commencement.
How we develop this area of work
Member Groups and Communities of Practice (CoP)
Renting Homes CHC Implementation Group
CHC has undertaken numerous activities to support housing association's ahead of the implementation date. This has included policy development with the Welsh Government and partners, training, and providing member resources and spaces for discussion. Since May 2021, we have been running a Renting Homes Implementation Group to:
Update members on progress towards implementation
Be a forum to discuss member concerns regarding implementation
Provide access to Welsh Government officials, who attend to provide updates and to answer questions
Identify training needs
Please contact bryony-haynes@chcymru.org.uk if you would like to be added to the group distribution list.
Renting Homes Communities of Practice
In November 2021, we created two additional sub-groups with the aim of focussing on developing resources and shared solutions to key aspects of policy/procedures and tenant communications.
To date, CHC has been facilitating these group sessions. From May 2022, these groups will become member-led and run as Communities of Practice where members can continue to have peer-to-peer discussions and share ideas.
Please contact bryony-haynes@chcymru.org.uk if you would like to lead either of these groups.
Training and Spotlight sessions
Previous sessions
We have recently completed a six-part training series with Hugh James which covered:
Preparing for transition
Decision-makers masterclass
Support housing, licences and homelessness
Written contracts, queries and trends
Fitness for Human Habitation and disrepair
Housing management and enforcing contracts
Upcoming sessions
Training
Mop-up training session with Hugh James - July 2022 (date TBC): Following the release of all remaining regulations and documents, this session will focus on any new information landlords need to be made aware of ahead of the implementation date.
Refresher sessions - from Autumn 2022: These will take place post-implementation on a quarterly basis as a repeat of key principles of the Act. They will provide examples of practice where they have arisen following implementation, as well as reviewing key aspects/issues from previous training sessions.
Spotlights
CHC will host Spotlight sessions which will include case studies, examples of best practices and guest speakers from Welsh Government, Hugh James and housing associations. Spotlights provide housing associations with the opportunity to present a scenario, challenge or idea, and spark a conversation with colleagues and other stakeholders about translating policy into practice.
Full summary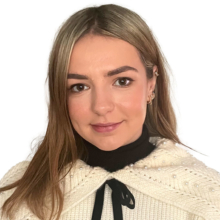 Sorry, there are currently no items available