New Homes and Investment
In summary
Housing associations deliver high-quality homes across all tenures that are affordable and accessible to local people. Over the past decade, our members have delivered more than 23,000 new affordable and social homes, and they have ambitions to do much more.
We have a vision of a Wales where good housing is a basic right for all and our ambition as a sector is to deliver 75,000 new homes by 2036.
Housing associations are committed to ensuring this investment makes the greatest impact locally, and we have committed to increase the amount we spend in Wales from 85p in every £1 to 90p in every £1 by 2026.
Our research shows that this would:

Support 29,000 jobs in the Welsh economy.

Generate £7 billion of economic activity across Wales.

Create more than 11,000 training opportunities.

Generate improved wellbeing, valued at nearly £200 million, for people in Wales.
To deliver new homes and achieve these ambitions, housing associations work in partnership with a wide range of organisations including local authorities, private developers and lenders.
Housing associations are independent social businesses. This has allowed us to leverage £3 billion of investment into Wales, and we have plans to increase this investment by a further £1 billion by 2026. This investment makes public money go further; for every £1 invested in new homes by the government, this is matched by £1 of our own investment.
Our priorities

To make the case for investment in social housing and demonstrate the vital role investment in new homes plays in social and economic wellbeing.

To influence the new framework for delivering social housing grant following the recommendations of the 'Independent Review of Affordable Housing Supply' so that it supports housing associations to build more, good quality homes.

To build relationships to support members in bringing pace and certainty to the development of new homes.

To support members to continue to direct their investment locally in ways which support the foundational economy and improve the wellbeing of communities.
How we develop this area of work
Our future homes and finance strategy delivery groups play a key role in informing our work on new homes and investment and influencing Welsh government and other decision makers in this area.
Alongside our work with members, we also seek to work in partnership with organisations from private, public and third sectors including the Welsh Local Government Association, Royal Town Planners Institute Cymru and the Federation of Master Builders. We engage regularly with Welsh government on issues relating to new homes and investment, and currently sit on the Co-Design group on financing affordable housing alongside representatives from housing associations and local government.
For more information on how we develop policy, click here.

Full summary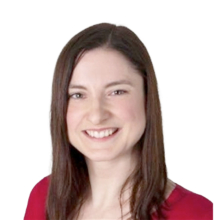 Filter by Policy Area
All
Social Housing Grant (SHG)
Land & Planning
Affordable Housing Review
Building Standards
Sorry, there are currently no items available
Filter by Policy Area
All
Social Housing Grant (SHG)
Land & Planning
Affordable Housing Review
Building Standards