New Homes and Investment
In summary
Housing association's play a key role in increasing the availability of affordable housing in Wales. They do this by not only building new homes to a high quality and low carbon standard, but also by bringing additional affordable homes to people in Wales through acquisition and remodelling. Over the past decade, our members have delivered more than 23,000 new affordable and social homes, and have an ambition to deliver 75,000 new homes by 2036.
Housing associations are independent social businesses and work in partnership with local authorities, private developers and lenders to leverage billions of pounds of investment into Wales.
Housing associations are committed to ensuring that their investment makes public money go further and makes the greatest impact locally. Our 2019 research estimates that the provision of 75,000 new affordable homes by 2036 would:

Support 29,000 jobs in the Welsh economy and create more than 11,000 training opportunities.

Generate £7 billion of economic activity across Wales.

Generate improved wellbeing, valued at nearly £200 million, for people in Wales.
Our priorities

Our priority is to take action to make strategy, policy and funding changes that remove barriers to developing new social homes. This includes:

The delivery of the Social Housing Grant programme;
Ensuring that the sector is able to access funding to increase housing supply through acquisitions and adaptations;
Enabling housing associations to achieve and demonstrate excellent environmental management, addressing delays and blanket restrictions on development.
How we develop this area of work
Our future homes and finance member communities are central to horizon scanning the challenges and opportunities for new homes and investment..
We engage regularly with the Welsh Government and members of the Senedd and currently sit on the 20,000 Homes Programme Board and the Welsh Conservative's Housing Policy Board.
For more information on how we develop policy, click here.

Full summary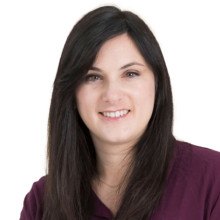 Filter by Policy Area
All
Social Housing Grant (SHG)
Land & Planning
Affordable Housing Review
Building Standards
Filter by Policy Area
All
Social Housing Grant (SHG)
Land & Planning
Affordable Housing Review
Building Standards