Decarbonisation
In summary
Homes in Wales are responsible for 27% of all energy consumed and 15% of all demand-side greenhouse gas (GHG) emissions. There are also 12% of households living in fuel poverty in Wales.
The quality of homes in the social housing sector has been significantly improved by work to achieve the Welsh Housing Quality Standard. However, housing associations are ambitious to go further and are committed to building new, zero-carbon homes and to retrofit existing homes to zero carbon standards.
Furthermore, housing associations are eager to explore and invest in renewable and local energy projects and carbon capture programmes which can decarbonise not just homes but services, businesses and communities.
Housing association decarbonisation programmes have the potential to create thousands of good quality, local jobs in Wales, which could kick-start supply chains and boost the economy. It is also vital that tenants are engaged throughout this process so that they can benefit from living in higher energy efficient homes which are more sustainable to run.
Housing associations are committed to playing their part to reduce carbon and help tackle the climate emergency by becoming a low carbon sector across all of their activities.
Our priorities
To work with the Welsh government to influence a sustainable financial settlement to decarbonise social homes, supported by a deliverable road map which supports local investment.

To provide housing associations with the tools to decarbonise their homes in a way that supports local businesses, jobs and supply chains.

To explore how housing associations can effectively engage with their tenants on decarbonisation
How we develop this area of work
Our future homes and finance strategic delivery groups play a key role in informing our work in this area.
We have established a task & finish group on financing decarbonisation, which is developing proposals to fund the decarbonisation of existing homes.
We are also members of the Welsh government's decarbonisation implementation group chaired by Chris Jofeh, where we influence policy and decision making.
For more information on how we develop policy, click here.
Full summary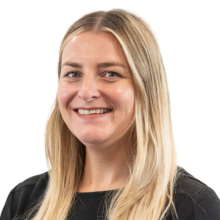 Filter by Policy Area
All
Financing Decarbonisation
Foundational Economy
Fuel Poverty
Tenant Engagement in Decarbonisation
Sorry, there are currently no items available
Filter by Policy Area
All
Financing Decarbonisation
Foundational Economy
Fuel Poverty
Tenant Engagement in Decarbonisation