Safety
In summary
The safety of tenants is paramount to housing associations who work tirelessly to uphold the highest possible standards. In 2020 we published 'Safety First in Housing' in partnership with the Welsh Government, a framework supporting housing associations to achieve and maintain a transparent approach to health and safety matters.
We also established the UK's first fire safety partnership; the 'Primary Fire Authority Scheme' (PFAS), which provides housing associations with assured advice, helping them to comply with the law and keep tenants safe.
Housing associations welcome Welsh and UK Governments' plans to overhaul the building safety regime in Wales. As a sector we support the need for building safety reform to ensure homes designed, built and managed are of the highest safety standards.
Our priorities
To influence incoming building safety legislation so that housing associations are supported to uphold the highest safety standards.

To support members in understanding legislative change on building safety.

To support members to develop resident engagement strategies.
How we develop this area of work
Our safety and housing management strategic delivery groups play a key role in informing our work in this area.
We also work with the fire safety working group and PFAS group to identify areas of priority. Both of these groups feed into the safety strategic delivery group.
For more information on how we develop policy, click here.
Full summary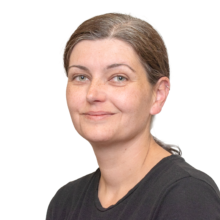 Filter by Policy Area
All
Primary Fire Authority Scheme (PFAS)
Safety Transparency Offer
Sorry, there are currently no items available
Filter by Policy Area
All
Primary Fire Authority Scheme (PFAS)
Safety Transparency Offer
Sorry, there are currently no items available