Community Housing Cymru is a remote working organisation, with staff based across north and south Wales, and in England. Staff have the freedom to perform their job when and where they work best.

We get together as a whole staff team regularly, and have an office space in Cardiff that everyone can use for meetings and collaborative working.
Our culture and values are important to us, and we are proud to have a staff team that is not only dedicated to our mission but passionate about the work needed to progress.
We encourage innovation and are always exploring how we can do things better. There are lots of opportunities to work collaboratively across the organisation on projects, events, and campaigns and also across the sector.

Our values reflect how we work with each other, as well as our members and stakeholders.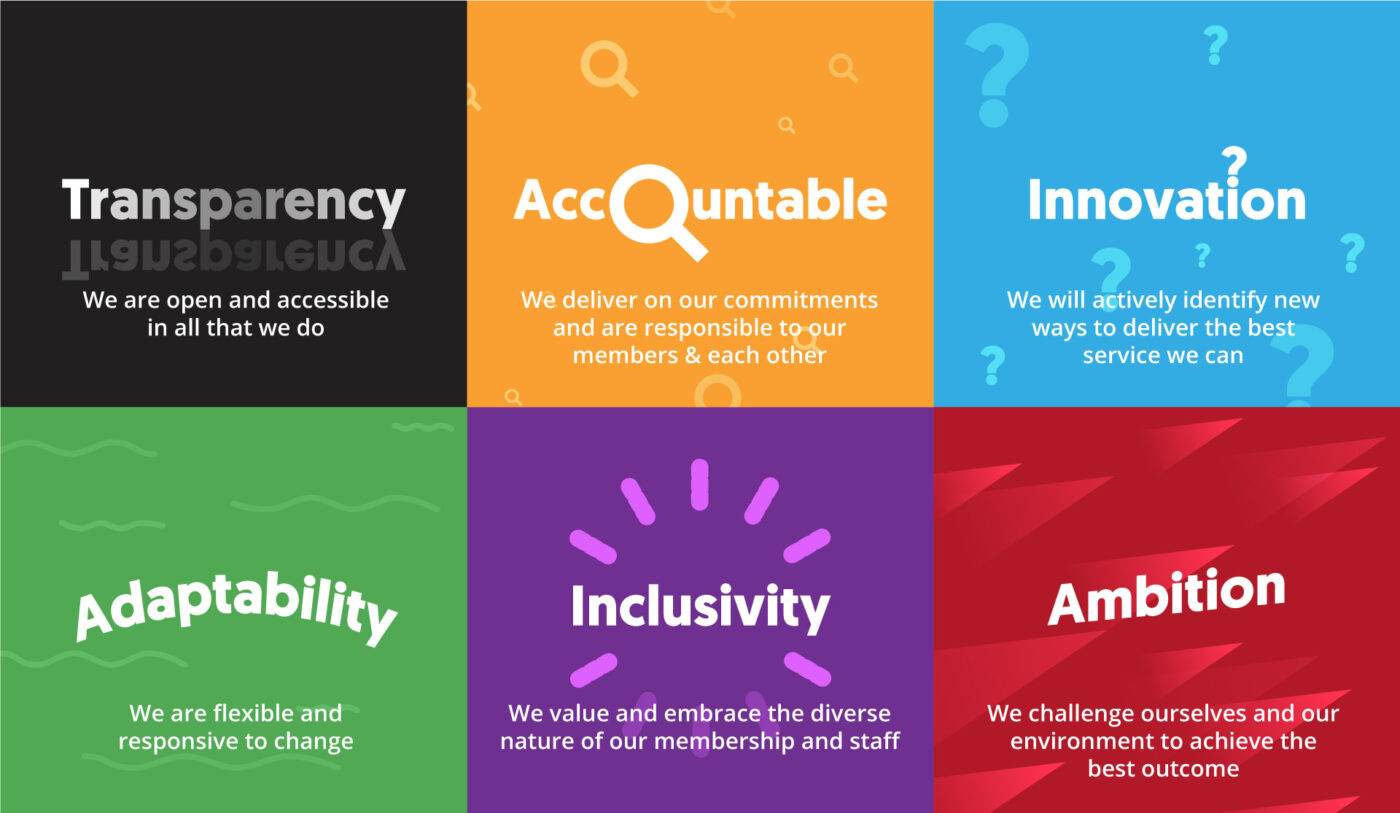 We offer excellent terms and conditions that look to motivate, engage and look after our employees including:
Flexible working - focussing on outputs not time worked
Company sick pay scheme
25 days holiday per year, increasing to 30 days by year 5
4 additional days leave at Christmas
Defined contribution pension
Enhanced maternity, adoption, and paternity leave
Paid professional subscription, where it relates to your role
Paid for cash health plan

Access to face to face counselling
Car loan scheme
Cycle to work scheme
Career breaks
Personal learning and development fund
Subsidised gym membership
Office Christmas party
Team away days
Social events and get-togethers
Externally benchmarked salaries, reviewed every three years
Annual cost of living award
Why do staff love working at CHC?
"I feel really cared for and value the emphasis on work-life balance and the flexibility of working."

"Flexibility in how and when work is done, and understanding of how life outside work can impact wellbeing in work."

"The way CHC works is based on high trust and empowering individuals to do the right thing."

"The people, the passion, and the feeling of making a difference!"

"Working at CHC has changed my life for the better, such a caring organisation. Proud to be part of the team."

"Working on the issues that matter. Everyone needs a safe, warm and affordable home - being part of ending the housing crisis is a fantastic motivator each morning! "

"No two days are ever the same. I know that I can reach out to colleagues if I need help or support. My opinion is listened to and valued. And we don't take ourselves too seriously."

"CHC is a supportive and fun environment to work in - even in a virtual world!"
Looking for a career in housing?
We've formed a partnership with Charity Job Finder to bring you Housing Jobs Wales - Wales' first website solely dedicated to social housing jobs.