Website Usage Guide
Our new website is designed to be nice and straightforward to use, but it is quite different to our old one! If you need a helping hand, please check out our tutorial videos.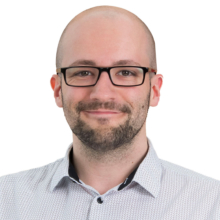 Introduction to our new website
Registering and creating an account
Editing your profile
FAQs
Why should I have an account?
I had an account on your old website, what should I do?
You will need to re-register (you can use the same email address). It wasn't feasible to copy users from the old site for technical reasons and GDPR concerns.
I have registered, but have not received an activation email. What should I do?
I am a housing association staff member, why can't I purchase a ticket at the discounted member rate?
First, please ensure you are logged in to your account. If you are logged in, this is likely due to your account not being verified by our admin team yet; please allow up to 72 hours after registration for us to check your details.
How can I pay for tickets? Is it safe?
Tickets can be paid via card or by invoice. Our website is secured by SSL/https, and card payments are made securely through Stripe. If choosing to pay by invoice, our Business Development team will invoice you afterwards (typically after the event).
How can I report bugs?