Financing Decarbonisation
In summary
Housing associations have ambitions to decarbonise their stock and the Welsh government's independent report, the Better Homes, Better Wales, Better World report, recommends a ten-year programme in order to do so.
Our 'Financing Decarbonisation' report, produced in partnership with Altair, looks into financial implications of decarbonisation and finds that decarbonisation will cost the social housing sector in Wales £4 billion over ten years.
We are supporting housing associations to understand potential costs and are exploring how they can be met. In our Home manifesto we call for a £4 billion stimulus package backed by a mix of public and private funding to increase the energy efficiency of social housing.
We also aim to see energy play a part in the financing of decarbonisation, and are liaising with a number of organisations in this area, including IPPR and the Carbon Trust, to explore this work further.
How we develop this area of work
Our financing decarbonisation task & finish group plays a key role in informing our work in this area and influencing Welsh government and other decision makers.
The future homes and finance strategic delivery group (SDG) also plays a key part in developing our work in this area.
Full summary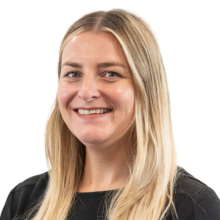 Sorry, there are currently no items available
Sorry, there are currently no items available