Become a commercial member
All housing associations in Wales are members of CHC. Becoming a commercial member of CHC provides you with networking opportunities with the sector and access to information and insights that may not be available to your competitors.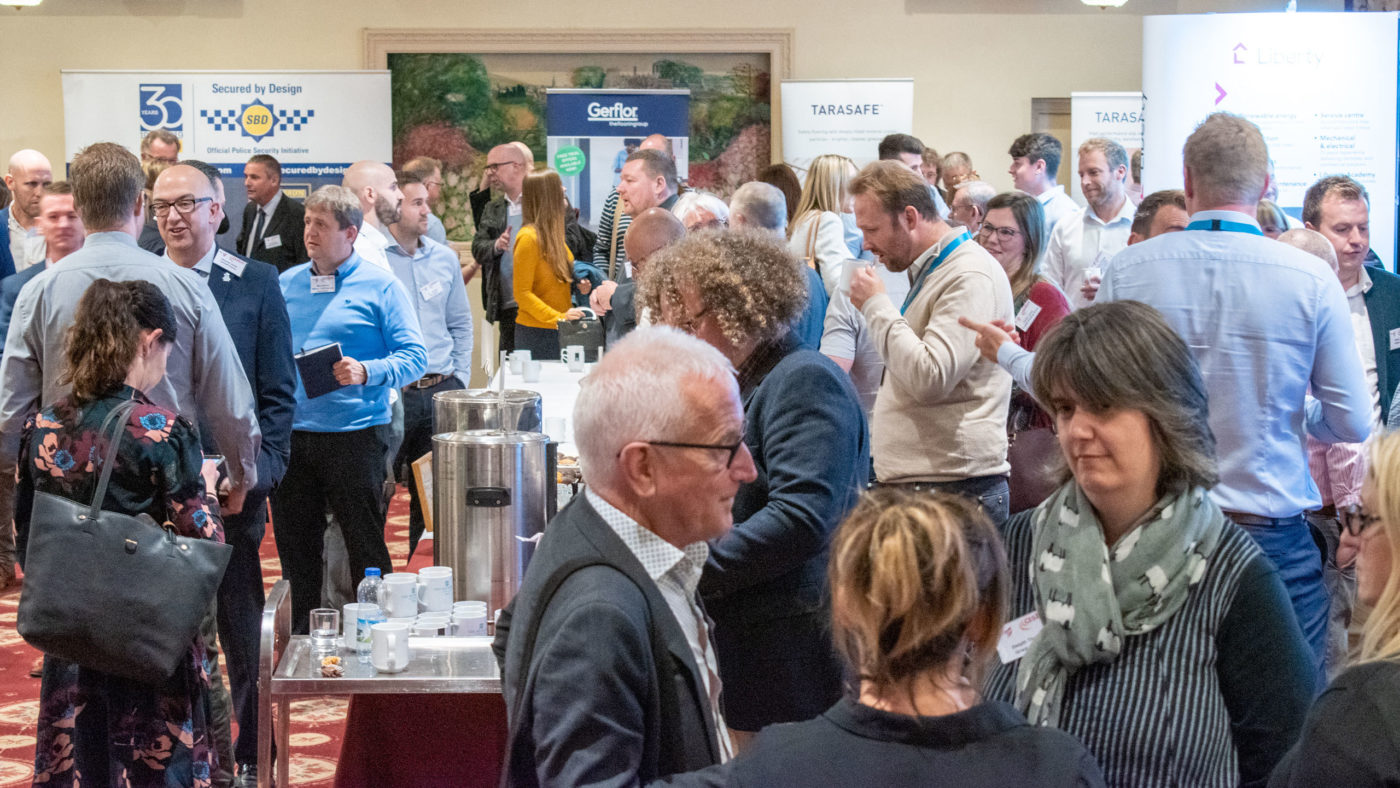 In 2018/2019, Welsh housing associations:
Provided homes and housing services to ten percent of the Welsh population.
Directly contributed £1.3bn to the economy. Eighty-five pence in every pound was spent in Wales. The indirect supplier effect means the total contribution to the economy was over £2 billion.
Invested £399 million into developing new homes (an increase of 23% from 2017/18).
Increased turnover by 5.4%, from £954 million in 2018 to £1,006 million in 2019.
Held total capital and reserves of £1,169 million.
Showed fixed asset levels, before depreciation, at £7.9 billion.
What do you get for your membership?
Our basic annual package starts at £1050. You can add additional 'pick and mix' options to best meet the aims of your organisation.
What's included in the basic package?
Use of CHC's commercial member logo
Listing as a commercial member on CHC's website
Introductory mailshot to the sector announcing your membership
25% discount off non-member delegate rates at CHC conferences
10% off exhibition stands at CHC's conferences
One additional tailored mailshot to the sector on a topic of your choice
Invitation to bi-annual commercial member briefing session
Free delegate place at CHC's Annual Conference
Weekly email updates on sector news
Promotion of your membership via CHC's Twitter account which currently has more than 9,000 followers
"We really love working with Community Housing Cymru (CHC) and value what they bring to our business. Partnerships are extremely important to us at RW Learning and the one we have with CHC is a fantastic example of just how well they can benefit both businesses, and importantly, the sector."
Pick 'n' mix
Choose from our 'pick n' mix' menu:
One additional mailshot (£100)
CHC briefing papers received at the same time as the sector (£100)
Advert on our conference platform (for conference of your choice) (£300)
Demonstration at a CHC conference (£500)
Advertorial blog on CHC's website (£700)
One fringe session at a CHC conference of your choice (£1,000)
Seminar briefing organised by the CHC events team. These are free for housing association members to attend (£1,000)
Sponsorship of a CHC run Webinar (£1,000)
Webinar to members on specialist subjects/areas of expertise (£1,000)
As a public sector consortium looking to promote our services to the Welsh social housing sector, there's no better organisation for us to link in with than Community Housing Cymru (CHC). Our corporate values are well-aligned and their members are a key target audience for us and make up a significant percentage of our own client base. Over the last few years it has been really valuable for us to be able to work together.
If you're interested in sponsoring or exhibiting we've got a number of options that might interest you.
For further information or to arrange a meeting to discuss your commercial membership, please contact Rhian Robinson 029 2067 4814 [email protected] or Lesley Smith 029 2067 4809 [email protected].