Partnerships
Community Housing Cymru are working closely with other organisations to promote training which we feel would be beneficial to the sector. Details of these can be found below.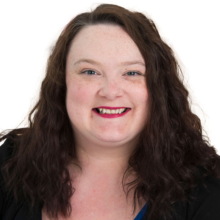 Energy Efficiency Measures for Older and Traditional Buildings: 2 day course – Level 3 Award Qualification
Face to face and online learning options are available
The Environment Study Centre has teamed up with the CITB and specialist building consultancy Edwards Hart to develop a unique 2-day course that delivers a qualification in energy efficiency retrofit. It is the only course of its kind that is delivered in the UK. Measures for programmes being funded under the Welsh Government's Optimised Retrofit Programme must be approached through PAS2035, and ORP allows for funding to be spent on training to meet this requirement.
The three NOCN Level 3 Award units that make up the Level 3 Award, and are listed below:
NOCN code H6MK 69 Older and Traditional Buildings: Age, Nature and Characteristics
NOCN unit code H6MM 69 Older and Traditional Buildings: Assessing Options for the Introduction of Energy Efficiency Measures
NOCN code H6MN 69 Older and Traditional Buildings: Making Recommendations and Giving Advice on the Introduction of Energy Efficiency Measures.
Upon successful completion participants will be awarded the NOCN Level 3 Award for Energy Efficiency for Older & Traditional Buildings (QCF). This is a government approved qualification and has been developed to suit contractors and consultants, as well as clients.
In addition, supplementary information to support learners understanding of the broader issues affecting the energy efficiency and retrofit of pre-1919 traditional buildings is provided covering the subject areas below:
Understanding the chronology, building styles, age and characteristics of traditional (pre-1919) buildings and understanding how the thermal performance and energy efficiency of traditional buildings are assessed
Understanding the impact of the installation of retrofit of energy efficiency measures to traditional (pre-1919) buildings and installation of energy efficiency measures in relationship to craft occupations
Understanding the range of available energy efficiency systems and measures available
This is a two-day course, but it requires 21 hours of learning and therefore each participant will be required to undertake essential pre-course work as advised by the course trainer; this is regardless of pre-course knowledge in the subject.
Training will be delivered by one of the UK's leading experts in the retrofit and sustainable refurbishment of traditional and historic buildings, Prof John Edwards, MA, DipBldgCons, CEnv, FCIOB, FRICS, IHBC:
More information including costings and next course dates can be found here.
Empowering Resident Engagement through Culture Change – an online training course
Who is this course for?
The online course is designed as an immersive programme specifically aimed at housing staff tasked with preparing and developing a Resident Engagement Strategy to submit to the Building Safety Regulator, such as the Building Safety Manager role/teams. Delivered in five modules, it takes the learner from understanding how the new legislative framework impacts resident engagement, the personal skills and behaviours for effective engagement and step by step instructions on how to build the foundation of an effective strategy that truly puts residents at its heart. It is aimed at Housing Associations, Local Authorities, Housing Developers and others described in the Draft Building Safety Bill:​
Some of the areas covered:
Resident engagement principles and methods
Empowerment and participation
Perceptions - Cause and Effect
Core Beliefs, Values and relationship building
Communication and Listening Skills
Optimal communications methods for effective engagement
Obtaining and interpreting resident profile data
Stakeholders - power and influence
Cultural significance in resident engagement
Practicalities in laying the foundation for a strategy
And much, much more…
Course participants are encouraged to use real-life work materials such as their organisations policies, strategies and processes, to facilitate and empower learning whilst laying the foundation for effective Resident Engagement Strategies. This will allow for joined-up working to establish effective internal stakeholder relationships and external partnerships contributing to the Golden Thread of information.
Learners are invited to take a DISC Assessment (a popular tool used in recruitment) as part of the awareness-raising aspect of the programme. This will help to personalise their learning and improve clarity on areas on behaviours, making the course more impactful. Participants will have access to the trainer through weekly online discussion groups to embed and empower learning with others in the sector.
For more information please contact [email protected] or you can access more information here.