Youth Shedz supporting young people in North Wales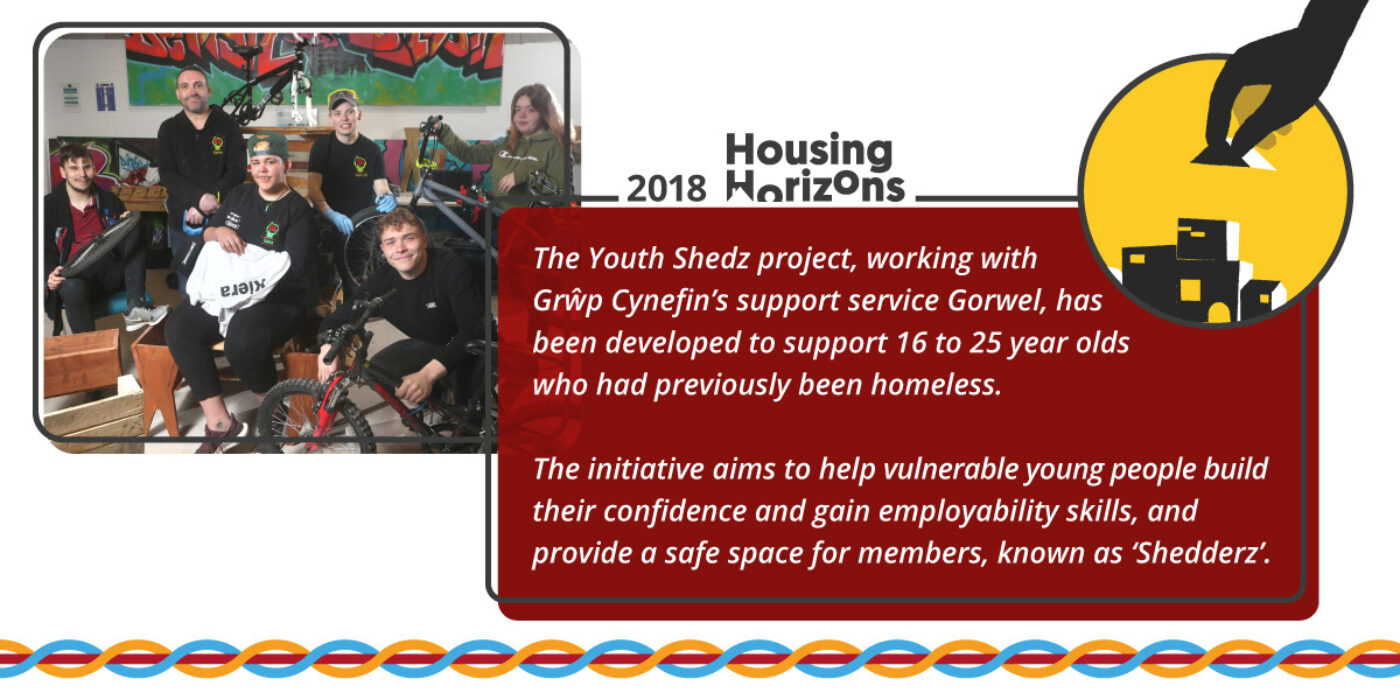 As part of the sector's Housing Horizons vision, housing associations are committed to investing in communities, providing opportunities and helping people become more prosperous.
The Youth Shedz project, working with Grŵp Cynefin's support service Gorwel, has been developed to support 16 to 25 year olds who had previously been homeless.
---
Youth Shedz mentor Scott Jenkinson says:
"The initiative aims to help vulnerable young people build their confidence and gain employability skills, and provide a safe space for members, known as 'Shedderz'. It came about following research into anti-social behaviour, with the idea then coming about to provide a safe space for young people to be productive in.
The 'Shedderz', lead on all decisions relating to the scheme's development, and take part in activities including woodwork and bike repairs, as well as undertake accredited qualifications like digital literacy, volunteering and team working.
The Youth Shedz space is also a hub for positive engagement opportunities, promoting getting active by linking in with Sport Wales initiatives, Social Coaching and fund raising for local and global charities.
Now, more Youth Shedz have been established in Abergele, Colwyn Bay, and Kinmel Bay, which is a clear indication of how popular it's been.
Today Youth Shedz is a fully-fledged non-profit organisation, and can continue to help the younger generation stay out of trouble and off the streets."
Read more about our vision here.
---
Housing Horizons is one of the most important landmarks from the last 30 years. Lots more has happened though! See our timeline below:
View the full timeline
here
(PDF).