Will Atkinson reflects on Grenfell Tower tragedy a year on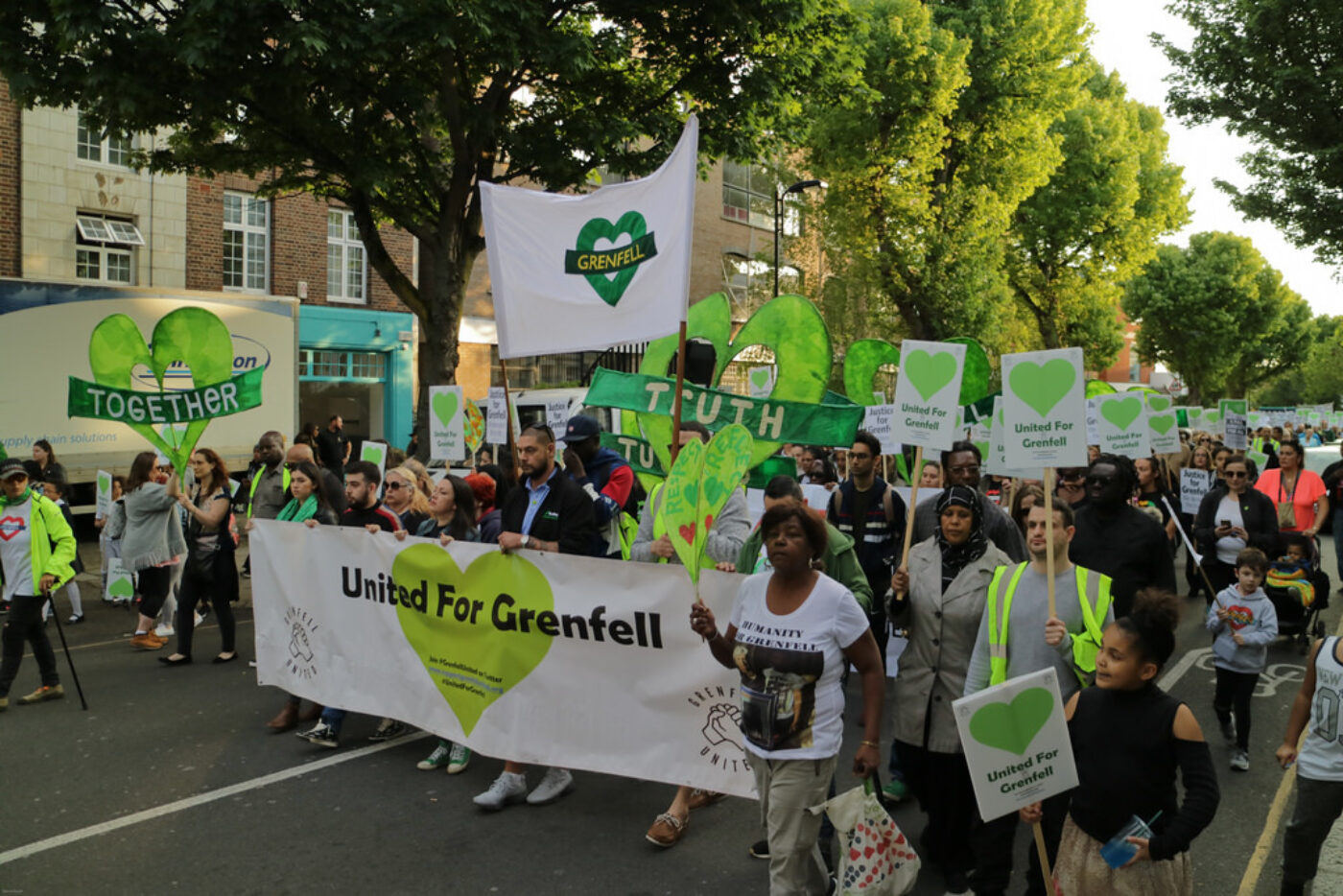 It's difficult to forget the TV images of Grenfell Tower burning on June 14; the horror for the people living there, for the families who lost loved ones and for the surviving residents who lost everything as the fire raged.
Just before 1am, the fire broke out on the kitchen of a fourth floor flat at the 23 storey tower block in North Kensington, West London and within minutes had raced up the exterior of all four sides with most of the upper floors well alight within just a couple of hours.
It was later found that the new cladding – made of ACM (aluminium composite material) had allowed the fire, which resulted in 72 deaths, to spread so quickly.
June 14 marks 12 months since the terrible tragedy and in that year, Community Housing Cymru has worked hard with its members and the Welsh Government to support those living in tower blocks in Wales in order to keep people as safe as they possibly can be in their homes.
Will Atkinson, Policy & Programmes Manager for CHC, watched the fire unfold in what has become one of the UK's worst modern disasters.
He said: "You don't expect to see something like this in the 21
st
Century. As the huge impact of the fire became obvious, it was clear that housing associations in Wales would be working hard to ensure that their tower block tenants were safe, and that Government would be expecting assurances from the sector. The obvious question was, 'Could something happen here?"
Immediately, CHC worked with its members and local fire authorities to review fire safety measures and to support members to provide assurances to their tenants.
"Our first job was to get a picture of what the situation was in Wales. So we collated information on the 21 housing association tower blocks in Wales, including the materials used for their cladding. There is no central base for this kind of information so it took a great deal of work to be absolutely sure we had the full picture. Our long standing Fire Safety Delivery Group, made up of fire safety officers from housing associations and firefighters, was a vital source of information during this period."
"It was vital to know which tower blocks, if any, had similar cladding. With the support of the UK government and Welsh Government, samples were sent off to BRE testing lab and it was found that three out of the 21 tower blocks, had ACM cladding."
"When it was identified that Newport City Homes had ACM cladding, we supported them through the situation. Newport City Homes made sure that the residents were the first people to know, and reassured them that there were many fire safety measures in place, from a warden, fire alarms and sprinkler systems."
"We also dealt with the media, giving sector wide responses to press questions on behalf of the housing associations so they didn't have an extra burden of worry, which also allowed for much smoother communication. We ran a technical briefing for journalists, covering all aspects of building safety and the current situation, to support the media to report the story correctly."
Dame Judith Hackitt released the final report of her Independent Review of Building Regulations and Fire Safety in May and it suggested a series of recommendations on improving systems to ensure the safety of tenants in high rise buildings.
You can read our response to that
here.
Twelve months on, the dialogue between the members and Government remains open and Will said CHC are key partners in ensuring fire safety.
"We are working with the Welsh Government to implement the findings of the Hackitt Review and have gone further in calling for a ban on using combustible materials for cladding and insulation. Welsh Government are now moving to implement such a ban, subject to consultation. We continue to represent the sector on the Welsh Government Fire Safety Advisory Group, advising the cabinet on fire safety following Grenfell."
"Improvements to tenant safety continue and we are now in a position where ACM cladding is being removed from those blocks where it is present and the majority of housing association tower blocks have now been fitted with sprinkler systems."