Why community gardening is so important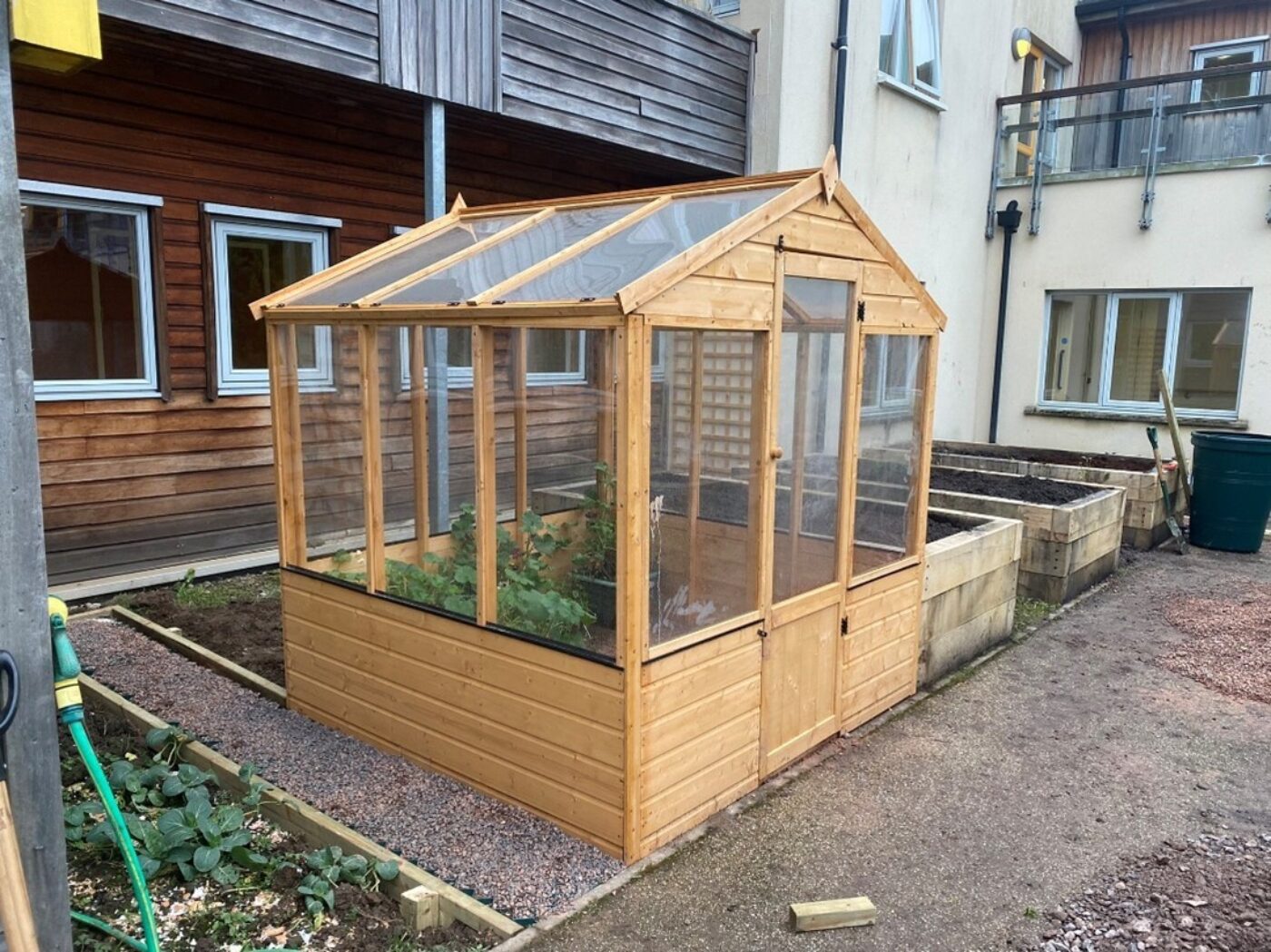 Community gardening is a great way to get outdoors, enjoy wildlife, keep fit, relax and meet people. Over the past two years, more and more people have started to appreciate the value of nature on their doorstep and Keep Wales Tidy has been delighted to be able to support thousands of social housing tenants and communities to install new community nature gardens across Wales as part of the Local Places for Nature grant scheme.
We have seen first hand just how valuable community gardening can be, both for nature and communities. Volunteers have learnt new skills, seen gardens bloom and flourish and even grown their own food, which in these difficult times can be a big help. The gardens act as catalysts for all sorts of community engagement activities too, and provide a real focal point for people to come together in their neighbourhood. Participants have reported benefits to personal health and wellbeing, and the huge amount of joy, purpose and satisfaction that gardening brings.
Keep Wales Tidy is delighted to be able to help communities to create new nature gardens by providing all the tools, materials, plants and equipment needed (free of charge) as well as expert staff support to install the garden. We have just launched our new programme for 2022-23 and look forward to receiving applications from more housing associations and their tenants across Wales.
Louise Tambini, Deputy Chief Executive at Keep Wales Tidy.
Case study: United Welsh
Llys Nant y Mynydd is a United Welsh Extra Care Housing Scheme (44 apartments), which was developed on the site of an old hospital in Ebbw Vale. Residents are mostly aged 50+ with varying levels of care and support needs, but there are younger tenants with physical disabilities too.
During lockdown, residents spent more time in the enclosed garden, and a small group of volunteers started maintaining it for their own wellbeing. Heading up the group is Paul who has epilepsy and Parkinson's and is reliant on his mobility scooter. Paul helped to install a starter package, provided by Keep Wales Tidy, which led to a direct increase in residents spending time outside. Now every evening from 4.30-6pm a group gathers before dinner to have a chat.
Paul has said it has made a huge difference to the life and wellbeing of residents so they were thrilled to have been awarded a development package. Photos of the space can be seen here.
The garden at Llys Nant y Mynydd was made possible thanks to a capital grant scheme, funded by the Welsh Government, which enables communities in Wales to create nature on their doorstep. The programme focuses on community participation, particularly in areas of deprivation, urban and peri-urban communities and those with little access to nature. Every package provides all the materials, tools and expert support a community needs to create their space for nature. In return, communities must get landowner permission, and commit to maintaining the nature space for at least five years.