Where does homelessness stand on the political agendas?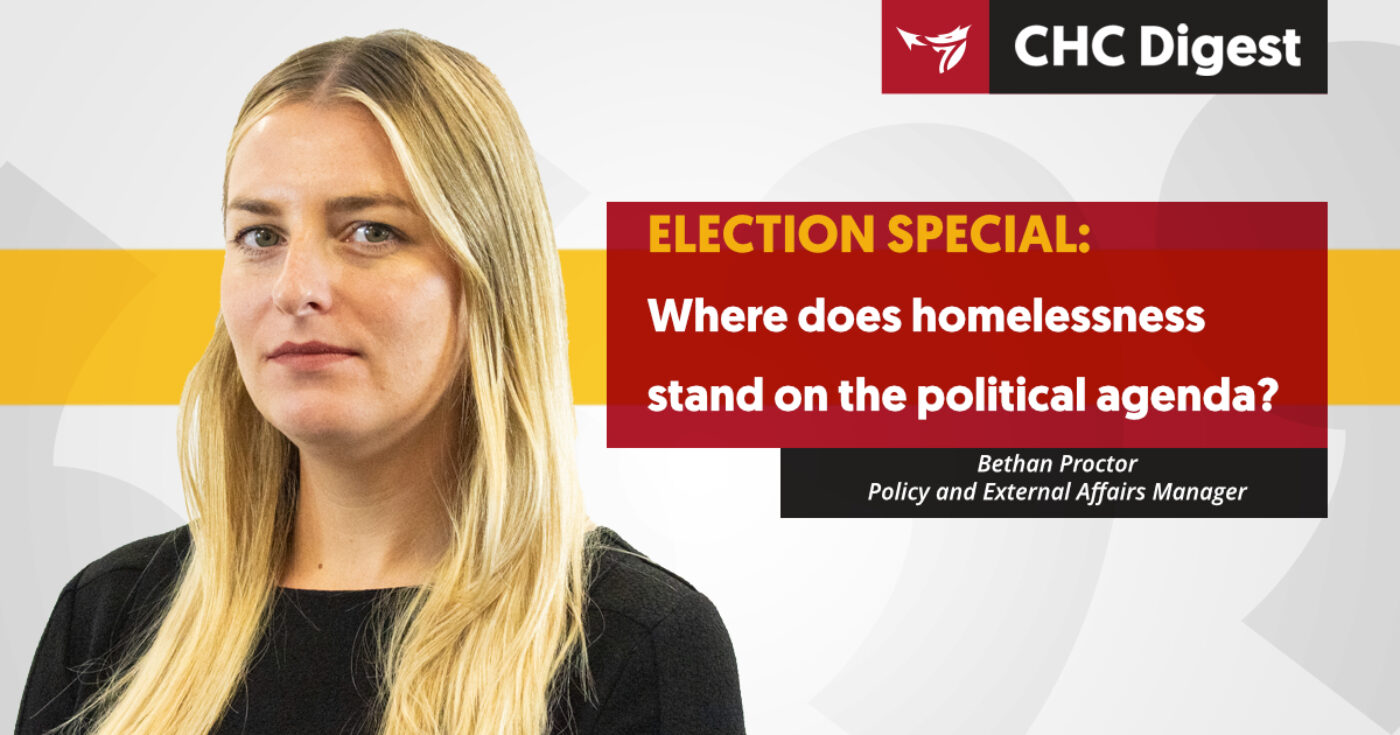 Homelessness rose on the agenda this week after Shelter stated that a child becomes homeless in Britain every eight minutes. According to the
report
, there are 135,000 children now living in temporary accommodation, the highest number in 12 years.
The Conservative Party and Labour Party have been consequentially fighting over who is responsible for this.
Sajid Javid claimed that homelessness had been prioritised by the Tory government, where as housing secretary he introduced the housing first programme. He went on to say that homelessness peaked in 2008 under a Labour government, a statement he later retracted due to 'misremembering' the date.
Labour's Shadow Housing Secretary John Healey criticised the Conservatives for cutting £1bn of homelessness services, leaving people to "live and die" on the streets.
The Labour Party has pledged to eliminate rough sleeping by 2025. Their manifesto includes spending £600m on accommodation for 5,000 homeless people, and £100m on an annual scheme which will provide emergency winter shelters.
Boris Johnson meanwhile has planned for a 'government intervention' to tackle homelessness and the housing crisis. He pointed to land owned by public bodies which, with change to Treasury rules, could be used to build housing.
In 2017-18, over four in every 10 housing association homes were let to families experiencing, or at risk of, homelessness. To end the problem however we need more homes. CHC is calling for investment into affordable social housing to be prioritised as an infrastructure priority. Although housing and homelessness policy is devolved to Wales, this would allow the Welsh Government to invest in social housing in Wales.
The problem of homelessness goes beyond building houses however. The introduction of Universal Credit has fuelled homelessness. It has caused rent arrears, debt, and a reliance on foodbanks, while many won't receive payments before Christmas. That's why we are calling for all parties to prioritise making Universal Credit fairer by reducing the five-week waiting time for payments, ensuring the cost of living is covered by payments, and making entering work possible, for those who are able, without losing the stability of welfare support.
We're now days away from the election but no clearer as to who will form a government. With support for the Labour party gradually growing in the polls, some Tory candidates may be feeling an uncomfortable sense of election déjà vu. Theresa May went into the 2017 election campaign on top but came out with a hung Parliament. Support for the Liberal Democrats hasn't quite been what the party had hoped for either when Jo Swinson opened the campaign with ambitions to be the next prime minister. With three Brexit MEP's quitting the party to support the Conservatives, their fate may follow that of UKIPs.
For those MPs that are elected on Thursday, CHC will ensure that they recognise the importance of affordable social housing, the need for welfare reform, and the necessity of protecting EU regional investment funds.