What's going to happen with the Welsh elections?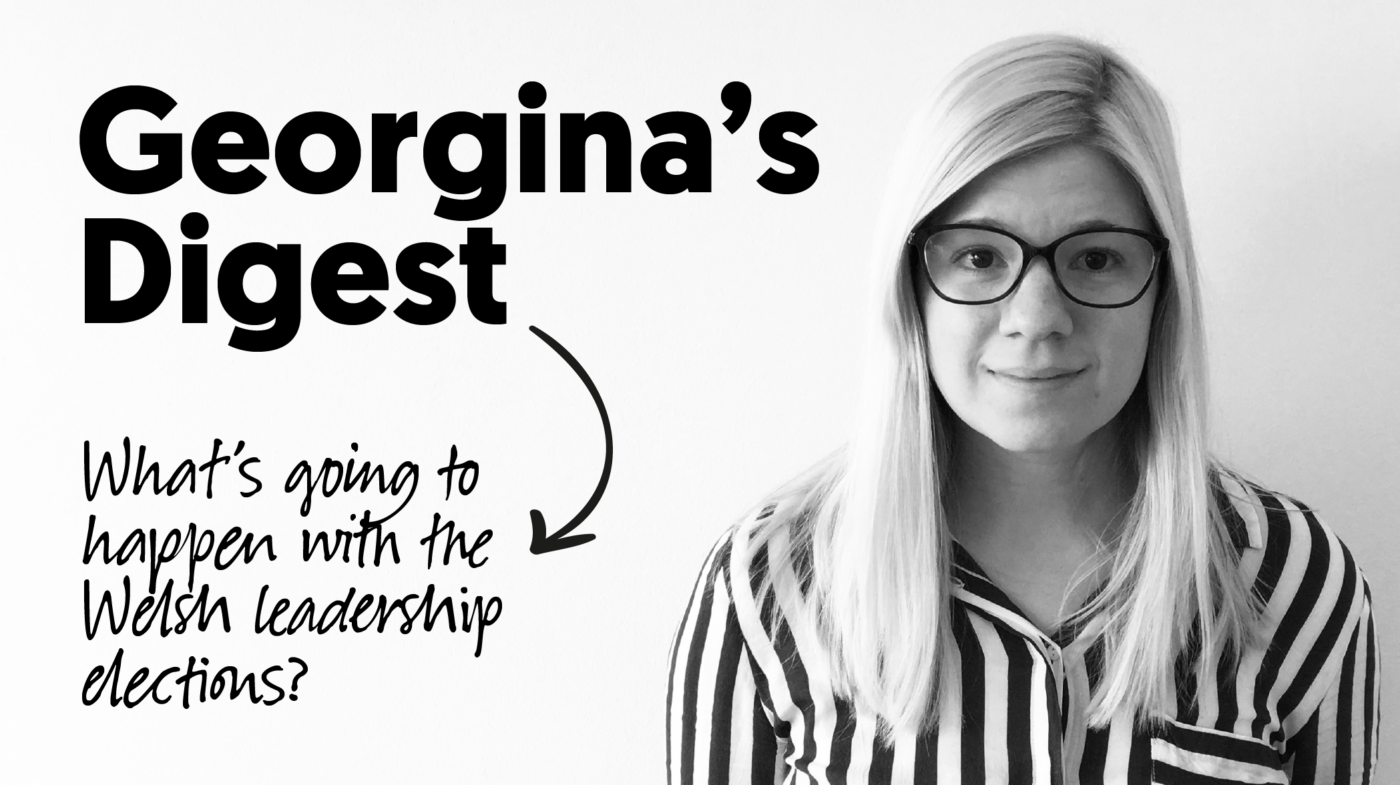 Summer recess has brought little peace and quiet within the Welsh Assembly, although this is hardly surprising given that there are leadership contests going on in four of the parties, with UKIP's being the first to return their leader.


On Friday, UKIP elected Gareth Bennett to be their leader in the Assembly following a dramatic few months in the UKIP leadership. Caroline Jones replaced Neil Hamilton, but it was then announced that there would be a leadership election in which Neil Hamilton would attempt to reclaim his position.


The next party to announce their new leader will be the Welsh Conservatives, following a leadership election triggered by the resignation of Andrew RT Davies back in June. Initially it was thought that interim leader Paul Davies might be appointed as permanent leader without a contest, but this changed when Suzy Davies put herself forward, saying that she believed there should be a leadership contest for the members to vote in. The results of this contest will be announced on the 6th of September, meaning that the new leader will be in place at the start of the new term of the Assembly.


Plaid Cymru officially launched their leadership election at an event held for party members at the Eisteddfod in Cardiff last Tuesday, and are expected to return a leader towards the end of September, prior to their autumn conference. Whether the current leader Leanne Wood will be replaced by either of her challengers, Adam Price or Rhun ap Iorwerth, remains to be seen, but if she is there is likely to be significant change within the party. Adam Price has previously suggested co-leadership (similar to the Green Party), but this idea was rejected by Leanne Wood, resulting in him then challenging her position. He has been quite critical of the party recently, saying that there is a need for Plaid Cymru to "sharpen its focus" if it wants to overcome the plateau it has seen in recent elections. He went so far as suggesting a name change for Plaid Cymru to the New Wales Party, which he stated would demonstrate that Plaid Cymru under his leadership would be a party of Wales' future. Adam Price has said he would put the party "equidistance" from both Labour and the Conservatives, whereas Rhun ap Iorwerth has shown some willingness to work with the Conservatives. Both candidates would represent a step away from Leanne Wood's position to the left of the political spectrum, which has seen Plaid fighting in an increasingly crowded space against Jeremy Corbyn's Labour Party.


The Welsh Labour contest (which will also return the First Minister) is still in the early stages and a new leader isn't expected to be appointed until December. This week, after much speculation, Jeremy Miles chose not to enter the contest, offering his support instead to Mark Drakeford. This takes the number of Assembly Members in support of Drakeford's campaign to thirteen, significantly higher than the requisite five. Drakeford certainly seems to be the front runner in the campaign and his political stance would probably fit more closely with Corbyn's Labour party in Westminster than Welsh Labour currently does under Carwyn Jones' leadership.


The other candidate that is currently in the running for the position is Vaughan Gething, who has just secured his fifth nomination ensuring there will be a vote for party members. There are three other Assembly Members who have put themselves forward as candidates, Eluned Morgan, Huw Irranca-Davies and Alun Davies, although so far none of these have managed to secure any nominations from their fellow assembly members. There are still six Labour Assembly Members who are yet to back any of the candidates (or indeed put themselves forward) so whether any of these will offer their support to Eluned Morgan, Huw Irranca-Davies or Alun Davies is as yet unknown.


I wouldn't like to predict how these elections will go, but the Assembly (as with so much of politics at the moment) seems to be in a state of flux and the new leaders could bring a long overdue breath of fresh air to Welsh politics.