The Renting Homes (Wales) Act 2016: What's next for social landlords and tenants?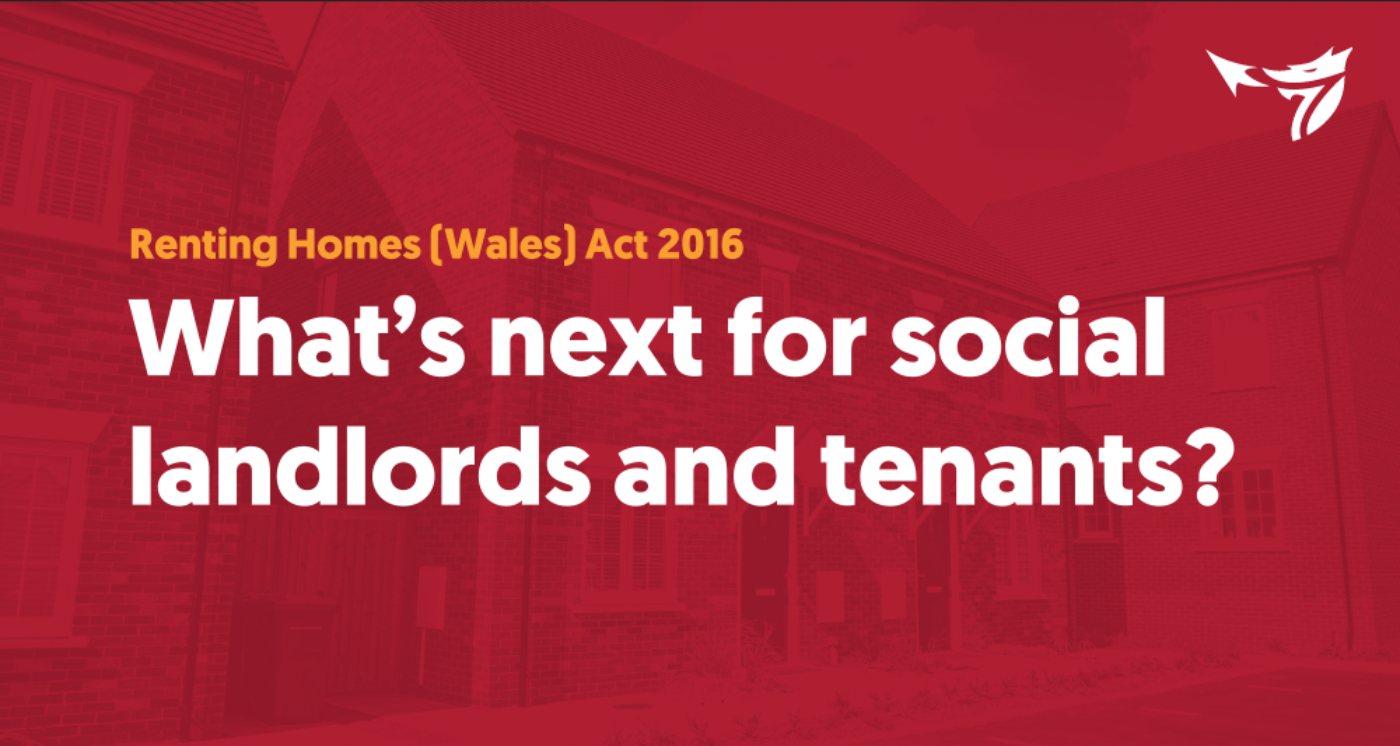 On 30 May, the Welsh Government announced a deferral of the implementation date of the Renting Homes (Wales) Act 2016, from 15 July 2022 to 1 December 2022.
In a written statement, Julie James MS, Minister for Climate Change, described the postponement as being a result of the unprecedented pressures faced by landlords now and over the past few years, not least due to COVID-19. These multiple public crisis situations have inevitably affected the capacity and priorities of the Welsh Government too. As the final pieces of legislation will not be available until July this year, the Minister recognised the benefits that the additional time will provide landlords in preparing themselves and their tenants for what the Act will mean in practice.
What's changed as a result of the deferral?
Landlords will still have six months from the implementation date of the Act to issue new contracts to existing tenants. This means that all tenants will receive their new contracts by 1 June 2023.
It remains the same that landlords' obligations and tenants' new rights (including new Fitness for Human Habitation standards) will take effect on the implementation date itself (1 December 2022), regardless of whether new contracts have been issued.
What does it mean for housing associations and their tenants?
Whilst the Act has been a long time coming and represents the biggest changes to tenancy law in Wales in decades, its implementation is not a straightforward task for housing associations. Preparatory work has been underway for many months but, without all finalised legislation and guidance available until just before the original deadline of 15 July, it would have been extremely difficult for housing associations to have been fully ready.
The Act requires changes to policies and procedures, updated training for staff (particularly those who are tenant-facing), as well as adapting multiple IT systems. Some housing associations are landlords to thousands of tenants and have to reallocate a lot of their current resources, while still running effective services for their tenants.
Much has happened in the last few years, with social housing tenants disproportionately affected by the cost of living crisis and COVID-19. Throughout these especially tough times, housing associations have been dedicated to helping their tenants in need. This extra time will allow them to continue to do so at the same level, whilst ensuring that they get the details of implementation right. This is a huge opportunity for positive change and it is important that tenants get the most benefit from the changes brought about by the Act.
Housing associations also want to engage as effectively as possible with their tenants, and help them understand their new rights and responsibilities. Social landlords take this role seriously and see it as their duty to ensure tenants are not left confused, overwhelmed or panicked by upcoming changes. It must be as easy as possible for all tenants to speak with their landlord, should they have any concerns or queries about what the changes brought in by the Act will mean for them. The deferral means that tenants will now have the time to process new information and engage with their landlords as needed.
What will happen now?
Housing associations are not taking their foot off the pedal and continue to press on with their preparations as much as possible whilst awaiting the final key pieces of information from the Welsh Government. This will enable them to finalise new processes in a way that meets their obligations and works for their tenants.
Whilst we welcome the additional time given, we are mindful of concerns raised by some partners and Members of the Senedd about the potential for increased evictions in this very difficult economic environment, particularly in the private sector. Housing associations are dedicated to continuing the support they offer to their own tenants, ensuring that they feel confident and secure in their tenancy agreements and that they receive the necessary support should they find themselves entering or in a vulnerable situation. They also work with partners to support people in their wider communities, offering tools, advice and signposting so that people can access whatever help they need.