The 2018 Capturing Creativity Award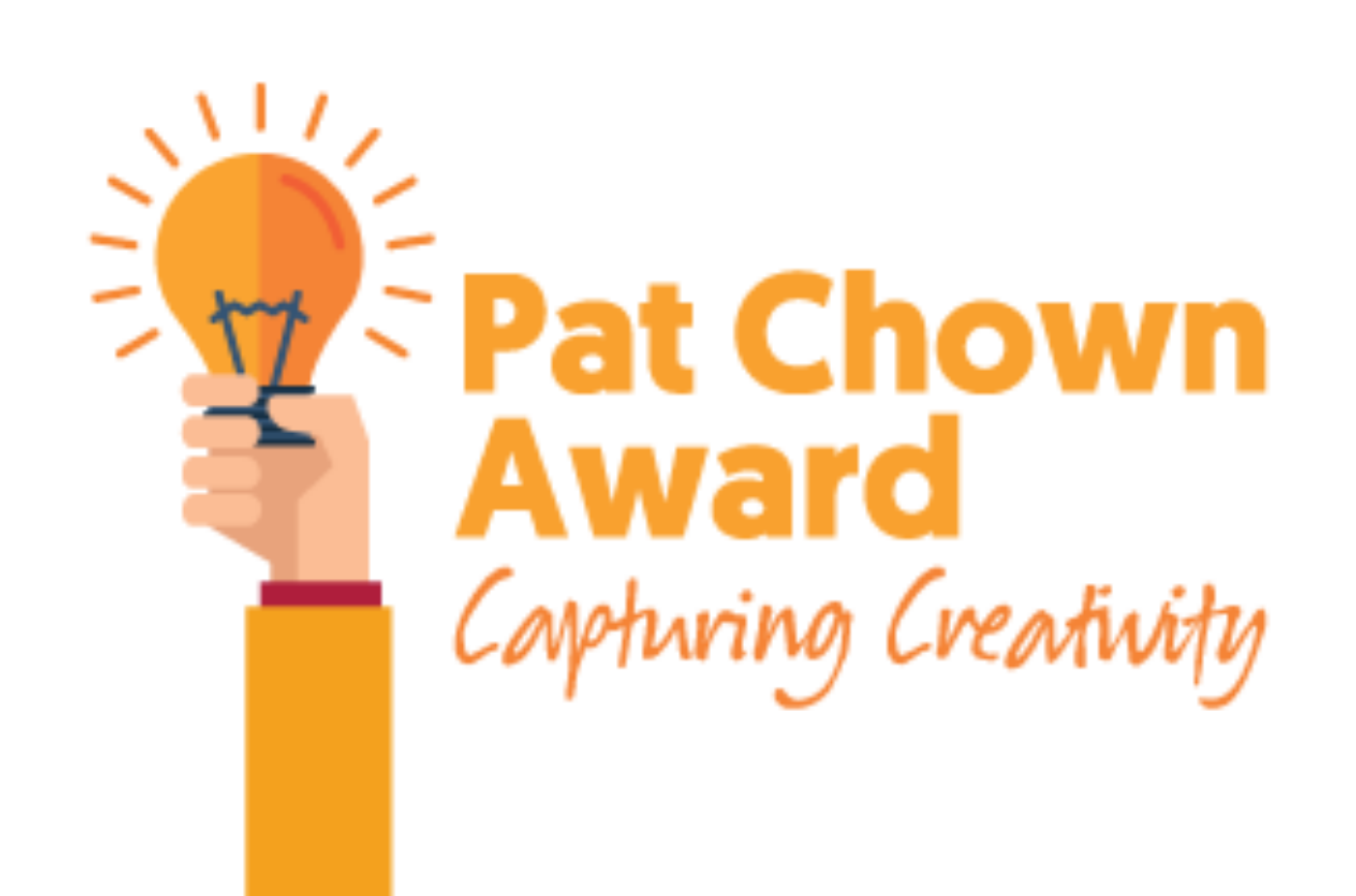 All the way back in the year 2000, Community Housing Cymru (CHC) set up the Capturing Creativity Award in memory of Pat Chown.
The Award's aim is to recognise innovation which covers:
New ways of responding to day-to-day issues.


New ideas about improving and regenerating communities.


Different ways of helping people to improve and make a positive difference to their lives.


How is it judged?
The Award judges look for entries which demonstrate that the project has been ground-breaking and has made a real positive difference to peoples' lives. The winner not only receives the Award and the positive recognition that goes with that but they can also nominate a Welsh based charity to receive a £1,000 donation.
The main emphasis for the judges in assessing entries is whether the project is 'Capturing Creativity' and also:
How the project is helping people


Having clear aims and goals


Making the most of available resources


Partnership working being actively encouraged and operating effectively


Could the project be reproduced by others?


Generally, the overall project "feel".


Who won in 2017?
Newydd Housing Association's Rooms4U won the 2017 Award.
The Rooms4U project looked to address the then pressing issue of capped housing benefit that was due to come in from April 2019 for under 35s. By setting up a structured and wide ranging approach for the operation of shared accommodation, they came up with an idea that could make a positive difference to the lives of younger people.
Whilst the immediate direct threat of capped benefits has receded the principles of Rooms4U, it's still very relevant in looking at different ways of helping address the restrictions facing younger people in accessing good quality and affordable housing.
A flavour of other entries over the years
Hundreds of entries have been received since the award was set up, including:
A different approach in providing a range of services covering advice, support and accommodation to women and children who had faced domestic violence based on consultations with others who had suffered such abuse in the past. Using the insights gained helped to change the way the services were provided to become more sensitive and flexible in meeting individuals' personal circumstances and feelings.


Individuals who had been homeless being trained (with formal accreditation). They then went into schools to explain, starkly and powerfully from their personal experiences, both for them or people they had known, how drugs can mess up your life and how to face up to the issues caused in practical ways.


A practical and carefully planned and thought through project using a partnership approach across organisations to address mobility issues for people with disability. It had service users as key advisers in the design of the adaptations and other changes so that they actually worked for real people in the real world rather than being based on a theoretical 'good practice'.


A 'de-cluttering' service which actually addressed the multiple problems some people faced and helped them to change and improve their lives in many positive ways.


A few words about Pat
Pat gave a large part of her life, in her wholehearted, joyous and fun way, to help people in many ways to improve their lives and achieve their potential. This award helps keep alive memories of Pat and celebrates her contribution to housing and other areas in Welsh life together with her constant search for better ways of doing things to make peoples' lives better and happier.
So now it's up to you
The activities above are wide ranging and that is at the core of the award. It's about seeing how the worthwhile activity is taking some form of different approach and helping people in real practical ways. There are lots of great things going on in Wales. We want to celebrate those activities.
Don't delay, put in an entry for the Capturing Creativity Award this year. It will be valued, will celebrate what you have achieved and, who knows, you may win!
(And don't forget the added extra that you can nominate a charity for a £1,000 donation).
You can enter
here