Tai Tarian's Copper Foundation boosts employment and skills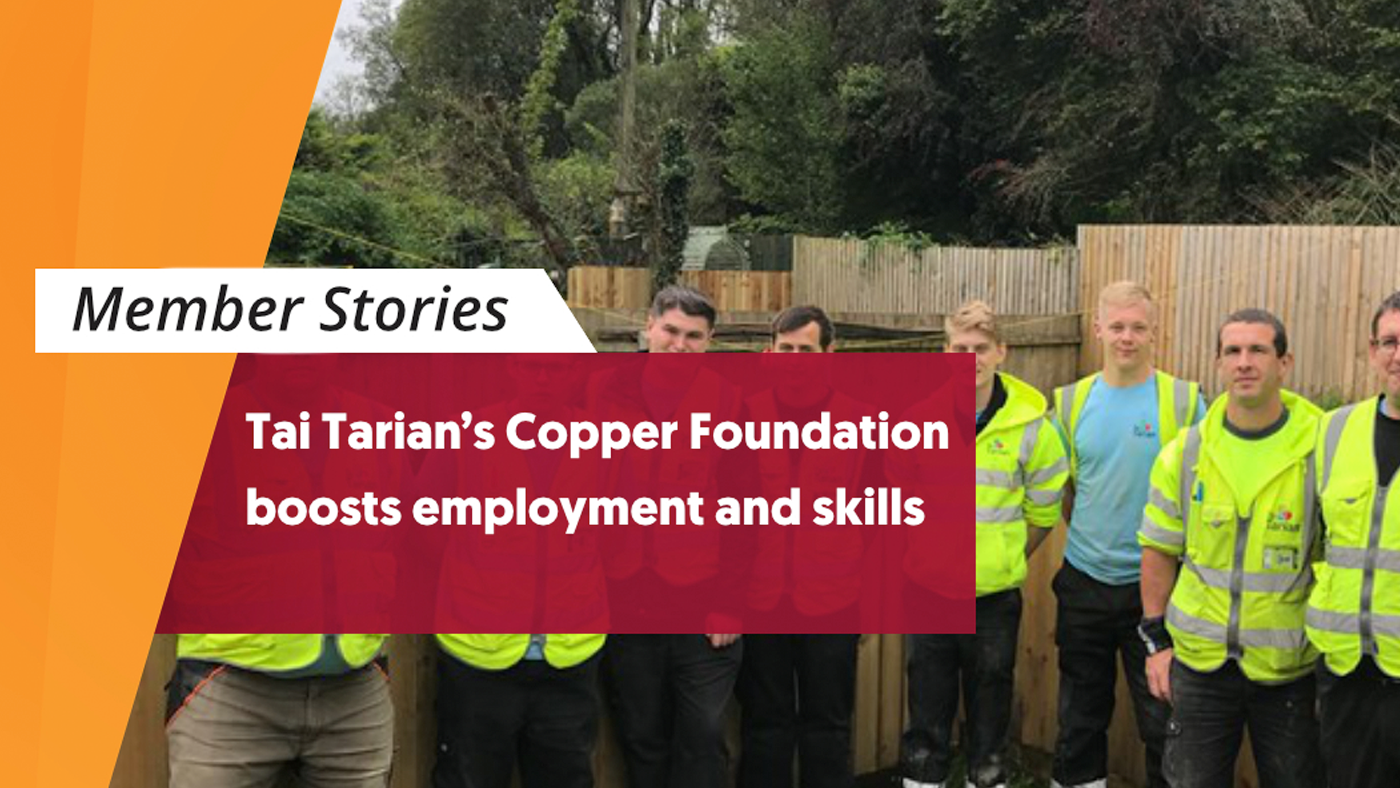 Where we live has never been more important to how we live. The Home manifesto highlights some of the key challenges facing the sector, with housing associations committed to working side by side with the next Welsh Government to build healthier, more prosperous, and better-connected communities, along with a commitment to meet zero carbon targets. Part of that commitment is rooted in creating more jobs and improving skills and training.
Tai Tarian's Copper Foundation was established in 2016, as a way to support people who were struggling to find sustainable employment. Find out more:
"The Copper Foundation scheme offers 12 month paid contracts to tenants, working outdoors with the external improvement programme, and also gives training support and guidance throughout the year, to give people the best chance of securing sustainable employment and continue with their career once their contract ends.
"Tenants who sign up to the scheme spend a year working alongside Tai Tarian's team of experienced tradespeople to gain knowledge and experience in a number of fields.
"In the four years since the scheme started, 53 people have been given opportunities to participate, with 89% going on to full time employment.
"Last year, six people joined up to the scheme, and all have since found long-term employment."
As a result of a successful 12 months on the Copper Foundation, Lewis now works for Tai Tarian's Neighbourhood Team. Speaking about his new job as a Neighbourhood Assistant, Lewis said:
"I'm over the moon to have landed this new opportunity. I've learned a great deal by being part of the Copper Foundation project. I've worked with a great bunch of boys and had fantastic training and support from my supervisors and manager. I love working outdoors and hope I will be able to use lots of the skills I've learned with the Copper Foundation in my new job."
After completing his time with the Copper Foundation, Ryan was offered a role with one of Tai Tarian's specialist teams and is currently training to become a fully qualified arborist. Speaking about his experiences, Ryan said:
"I'm glad I enrolled on the Copper Foundation and I would recommend it to anyone looking for work. You never know, you may end up like me and go on to secure a full time role.
"Thanks to my experience with the Copper Foundation, I've started training to become an arborist. I've already got my chainsaw and climbing qualifications and am hoping to gain more qualifications so I can expand my career further."
Find out more about the Home manifesto here.