Six months of a historic deal for Wales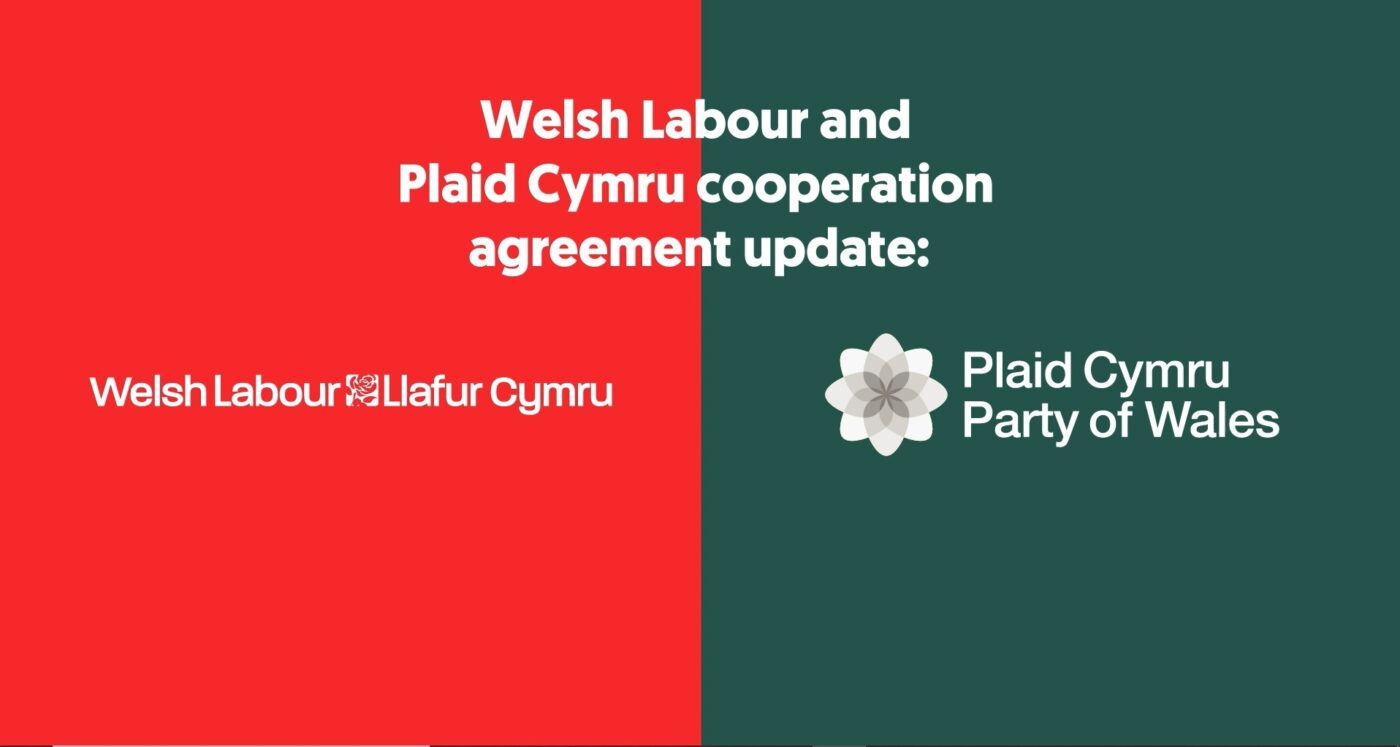 Just over six months ago, the Labour-led Welsh government and Plaid Cymru signed a historic, three year cooperation agreement. This agreement looked a bit different to the usual deals that governments do with parties in opposition, and while it was very clearly not a coalition, it was a hugely ambitious statement of shared values and intent.
To recap the agreement makes specific commitments in 43 different policy areas, some of which are of particular interest to housing associations. These include:
a white paper on the right to adequate housing and a system of fair rents (rent control) in the private rental market;

moving forward with the recommendations of the Homelessness Action Group;

creating 'Unnos', a national construction company to increase the pace and scale of social housing development;

bringing together experts to support the development of a National Care Service;

placing a cap on the number of second and holiday homes;

enacting building safety reforms; and

beginning to implement Welsh language standards within housing associations.
Since the agreement was announced, we have engaged in discussions with Plaid Cymru, Welsh government and stakeholders within the public, private and third sectors. These conversations have demonstrated a clear sense of shared purpose and ambition.
Two areas of interest to reflect on at this stage are Unnos and the right to adequate housing.
Unnos
Our Chief Executive, Stuart Ropke, is hopeful that Unnos may be able to provide a vital step change: "It is pleasing to see that both Plaid Cymru and Welsh Government understand the challenges facing the sector as we play our part in addressing both the housing crisis and the climate emergency.
"If Unnos is to succeed, we need to give it the power and the impetus to be transformative."
CHC has been working with the sector to begin to build a collective voice on what an arms length body like Unnos might look like. We have discussed the resources and strategic drive it would need in order to make it easier to build new, low carbon, affordable homes at pace, in a way that is environmentally responsible and creates great places to live for communities across Wales. Members are also clear that it must not duplicate activities or functions already in place, or create additional bureaucratic barriers.
The right to adequate housing
CHC has also been able to host discussions between housing associations and the Back the Bill campaign, which is supporting the development of a right to adequate housing in Welsh law. Alicja Zalesinska, CEO of Tai Pawb, told us that campaign partners - Shelter Cymru and CIH Cymru - are delighted with the commitment to a white paper in the Cooperation Agreement.
"As part of our pledge to engage with stakeholders throughout the campaign, and in the course of our research into the cost and benefit of a right to adequate housing, we have invited representatives from RSLs to explore how this could change the housing landscape in Wales over the next 30 years," Alicja told us.
"We are pleased with the positive engagement from the sector, including a discussion around resource, supply, preventing and ending homelessness and ensuring the right homes are built in the right places."
Looking forward, the campaign has a clear plan to inform the development of the forthcoming white paper. Alicja added, "Building on phase one of our research – which looked at international comparators and found that Wales can lead the way in its approach to housing as a human right – we will be publishing the findings of phase two in late September. This will focus on the cost-benefit of introducing the right to adequate housing in Wales and the savings that could be made in other sectors and policy areas.
"We are committed to continued and purposeful dialogue with all stakeholders to help shape the White Paper and ensure everyone in Wales has the right to a good home."
Next steps
When the co-operation agreement was originally signed, it was easy to find its scale and ambition overwhelming. However, the progress that has been made over just six months gives a much clearer indication of the real change we may be able to expect over the deal's three year life. We expect the next six months to include even greater opportunities for engagement and debate.