Meet the Speaker - Helen Reynolds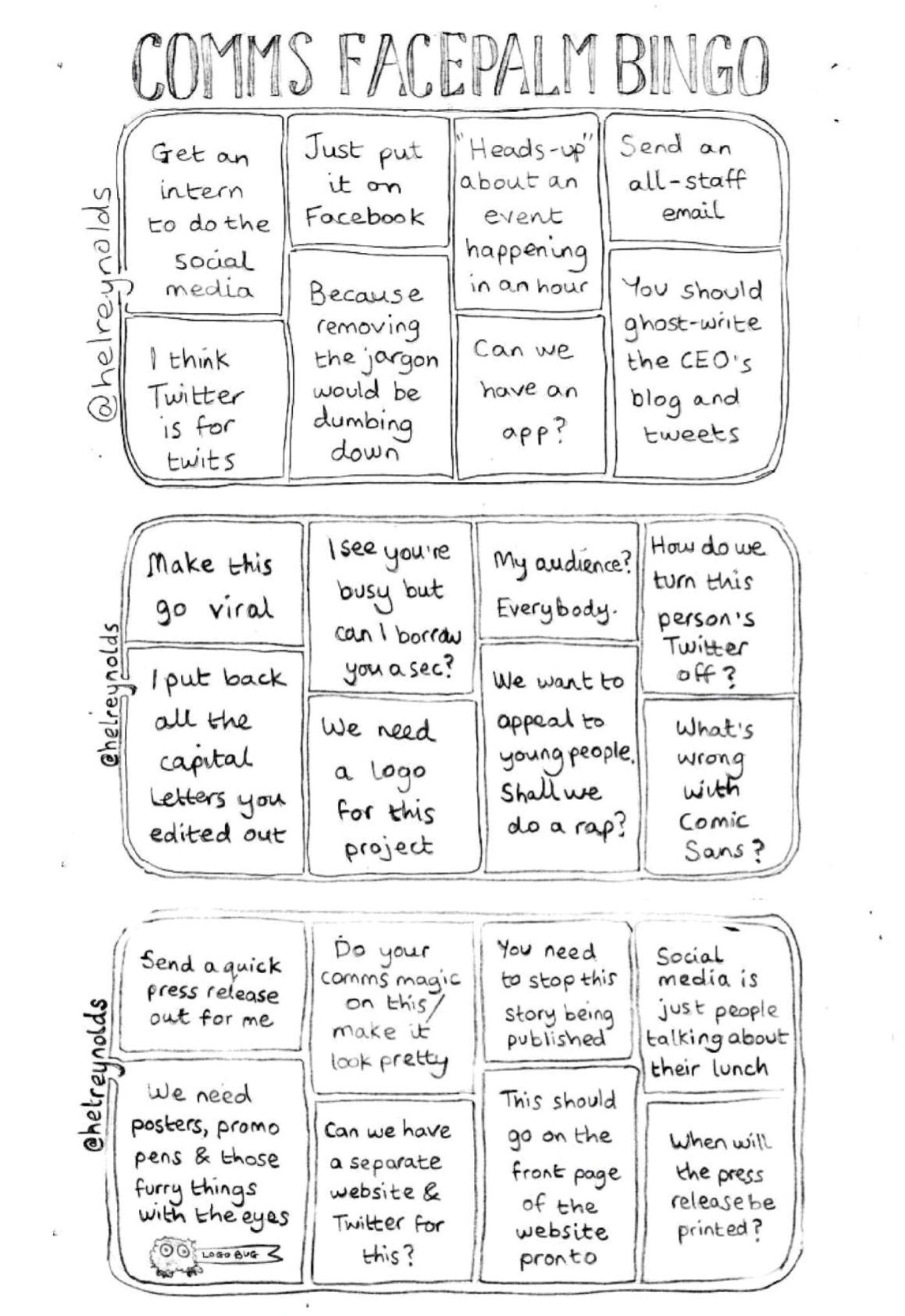 Helen Reynolds is a Director at Social for the People. She will be speaking at our Communications Conference his year, and has told us what she is looking forward to most, along with an insight into the marketing trends of the future.
What are you looking forward to most at the Communications Conference?

This is a tough question because the speakers are so talented that I couldn't single one out! The thing I will really enjoy is chatting with other comms professionals through the day about all the things that excite us, challenge us and also what cheeses us off. Actually, bonding over the things that we want to improve is a big theme in my cartoons - like the comms facepalm bingo, which has been shared thousands of times on social media.
What do you think the digital marketing trends will be for 2019?

The one most overlooked side of modern digital marketing in my opinion is internal comms. With platforms like Facebook at Work becoming integral to communications strategies, organisations will move to a community management style of internal comms, which mirrors their external social media engagement.
Organisations will create much more 'watercooler content' - internal social media that is tailor-made to get staff talking about themselves and their opinions on anything from the weather, to the latest Netflix boxset. The smart communicators know staff retention and satisfaction is crucial to any company's success, and they will focus on helping colleagues feel part of a community - valued as a person, not just a worker.
What's your number one tip for gaining comms support from colleagues?

My number one tip for gaining support is to give support first. Demonstrate the behaviour you want to see. At least once a week, find a way to highlight and be curious about your colleagues' achievements, their dreams and their interests too. It can be an email to tell someone you noticed their hard work and appreciate it. It can be a post on the intranet congratulating them on becoming a black belt in karate, or welcoming them back after some time off. Give first and people will return the favour by valuing our work and asking about our lives too.
What do you like doing out of the office?

Out of the office I love drawing, gigs, hanging around with my wonderful family, being spoiled rotten by my lovely boyfriend and plotting world domination.
Book your ticket for our Communications Conference
here