Meet Sue Williams, CHC's Central Services Officer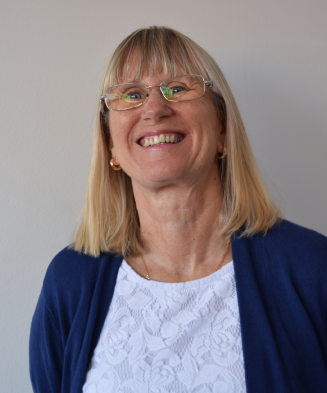 I joined CHC (then the Welsh Federation of Housing Associations) in April 1996 after a long period at home with my children, making this my 21
st
year with the organisation.
I began by working part time as an Administration Assistant which included reception and general administration, and I am now a full time Central Services Officer within the Central Services Team.
Over the years I have had many different roles with the organisation, but I am now working mostly within the finance department. I am involved with the day to day running of the finance department alongside Steve Evans, Assistant Director, Finance & ICT. There are many aspects to this role including the sending out of invoices for our conferences and training courses, paying bills, debt collecting, bank reconciliations etc. One of the most important parts of my role is dealing with payroll as everyone looks forward to pay day!
I am also involved with office management which includes dealing with Health & Safety, ordering supplies, cleaning contracts, photocopiers and sometimes being a dab hand with a screw driver – office maintenance!
Within Central Services we can also be involved with many other aspects of CHC and its systems, including HR. As part of the whole CHC team, I have the opportunity to attend meetings and take part in discussions regarding policy and corporate planning and generally being part of the team.
During my time here, not only have there been staff changes (I've made loads of amazing friends), name and office changes within CHC itself, but there have also been many other changes within the housing sector which make working within the housing world challenging, interesting, thought provoking - hopefully I am playing a small part in helping to make the changes needed to help people have a safe, happy, home environment.
Sue Williams
- Central Services Officer, CHC