Meet Clarissa Corbisiero-Peters, CHC's Director of Policy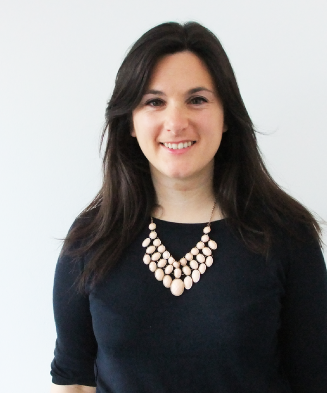 I'm Clarissa Corbisiero-Peters and I joined CHC last summer as Director of Policy and Deputy Chief Executive.
At CHC I am responsible for our policy, public affairs, communications and business development teams.
CHC marked a return home to Wales for me. Whilst I'm still readjusting to the wet Welsh winter, it's great to be home and I'm fortunate to have a job that allows me to travel all over the country visiting housing projects!
My background is a mixture of housing and local government. I've worked for Birmingham City Council and the London Borough of Hounslow running projects on everything from procurement to public art and lots in between! I spent 7 years lobbying for local government at the Local Government Association leading on housing, planning, environment, flooding and waste issues before joining the National Housing Federation as their Head of Policy.
It's been a busy few months since I started at CHC. Together we've signed a housing pact, secured significant funding for house building, reformed the regulatory framework, secured protection for supported housing under the Local Housing Allowance via a devolved top up fund and a continuation of the rent settlement. Lots more to do though!
Like many of you I'm sure, my 'to do' list for 2017 is already bursting with exciting projects. Developing a vision for housing associations in 2036 through our Housing Horizons project, securing a long term sustainable financial settlement for supported and sheltered housing, a new rent settlement that meets the needs of housing associations, developing an offer from HAs to respond to Brexit and running some amazing conferences are just some of the projects that I and my team will be working on with you.
Clarissa Corbisiero-Peters
- Director of Policy/Deputy Chief Executive