Journey to the Homeless World Cup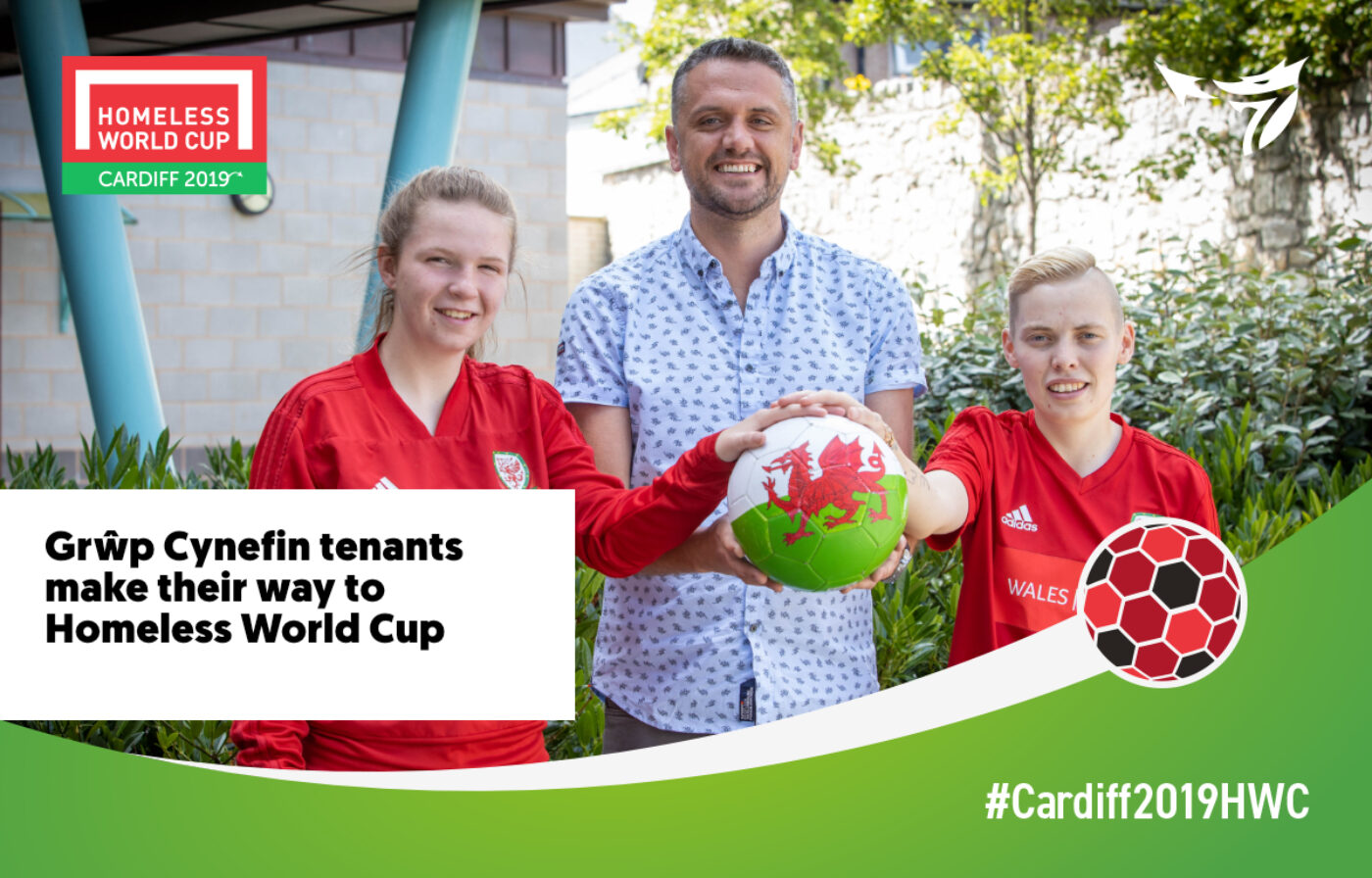 During Homeless World Cup week, it's great to share the story of two ladies who have made it onto the Wales team, having been helped out of homelessness by Grŵp Cynefin. Read their inspirational stories here:


Chloe, who is originally from Prestatyn, said: "I had been experiencing domestic abuse in my family, and when my nan died I found myself with nowhere to live. Luckily, I came to Grŵp Cynefin, and I have now been living at Yr Hafod for six months.


"Grŵp Cynefin has been really good at providing me with support with things such as budgeting money, cooking, improving my well-being, and training to learn new skills.


"When Jade and I were picked for the Wales team, Gemma Donnellan Thomas who works for Gorwel travelled with us to training every week in Newport and Cardiff.


"I hope the tournament shines a positive light on homelessness and the support that is available across the country. My advice to anyone who is or about to be homeless is to get all the help you can, listen to what is being said, and don't give up.


"I've always enjoyed playing football and used to play for Rhyl and Prestatyn Ladies FC in defence. It's really exciting to be playing in the World Cup and the aim is to win it!"


Jade, who spent much of her childhood in Colwyn Heights, added: "I only started playing football three months ago, and now I'm about to play in the World Cup!


"That's all because of the staff at Yr Hafod. They encouraged me to attend the trials and I got selected. It's another example of them offering support beyond just providing somewhere to live.


"I still remember arriving and the friendly welcome I received. At the time I was depressed and angry and turning to drink after the death of my mum and nan in the space of two years. Grŵp Cynefin's Gorwel project has been amazing for me and others like me.


"Off the pitch, my teammates have helped me with things like cooking: one of them taught me to make pasta, cheese and beans and it's my favourite!"


Gorwel provides services to support individuals and families suffering domestic abuse and those at risk of losing their homes, as well as works to prevent homelessness.