Housing Horizons – The story so far!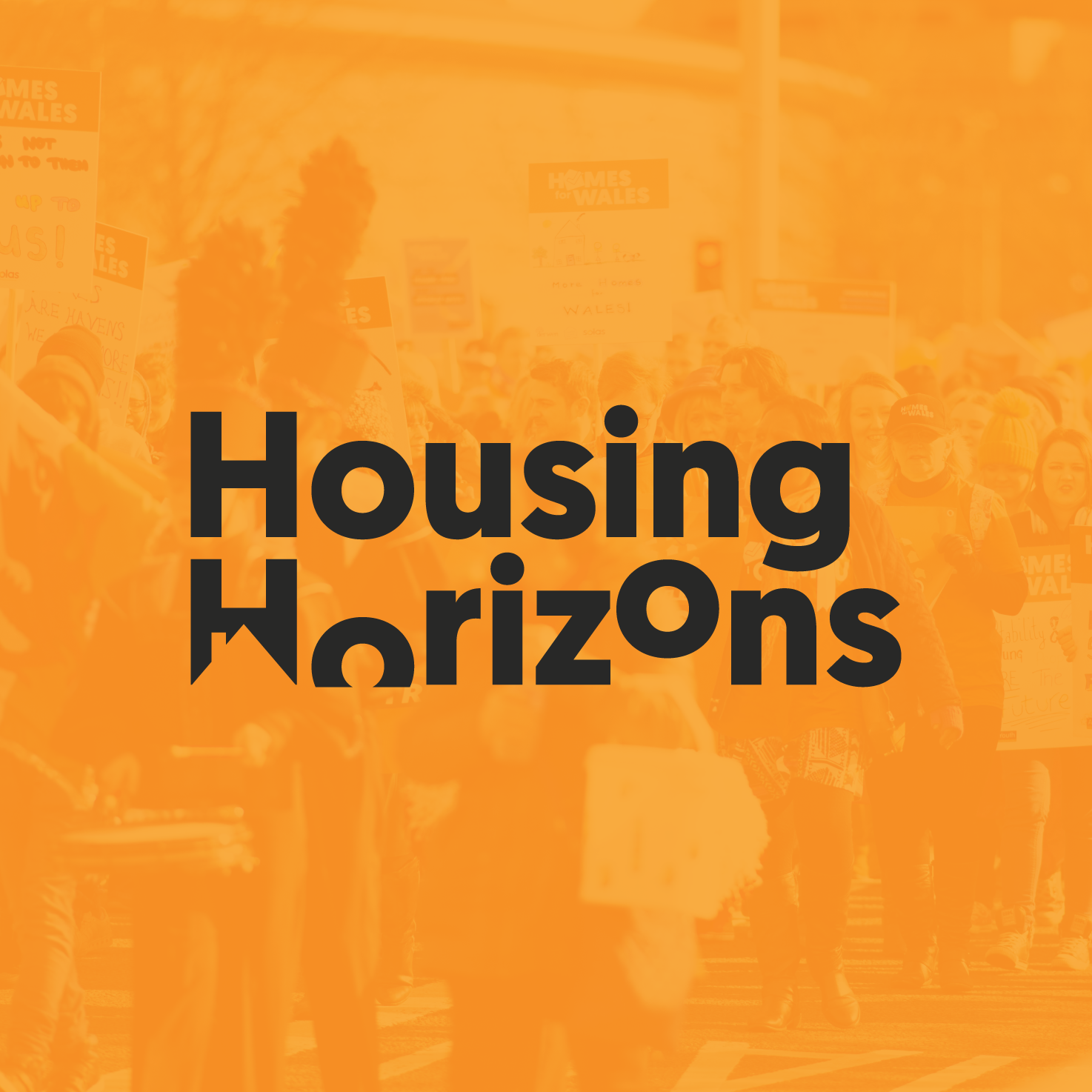 Predictions, polling, analysis and commentary – it feels like we have been besieged by opinion over the past 12 months. Two general elections and one referendum on and it's fair to say that opinion polling and prediction is suffering from a crisis of confidence.
So why are we at CHC inviting you to participate in setting a vision for our sector, not over 12 months but over a period of 20 years?
For precisely the very same reasons that that short term predictions can fail - a long term vision can succeed.
Priorities change, power moves across party lines and reputations grow and fade. Predicting an outcome or scenario and planning accordingly simply does not reflect the world in which we occupy. Importantly, short term predictions also don't support our role as long term anchors within our communities. We are in it for the long run and have a real stake in the future of our local areas. It is up to us to set a vision that says - we want the world to be a certain way, and here is how we are going to help to shape it.
We launched our bid to set a vision for housing associations at our Annual Conference in December 2016. Since then, we have been busy. We have worked with you to understand the perceptions decision makers hold about our sector. Whilst many of you felt that these were more likely to be negative than positive, our perceptions audit found that AMs, MPs, decision makers and partners have overall a good opinion of housing associations. They understand what we do and why we are important. When asked to describe housing associations, those surveyed often chose words like 'affordable', 'quality' and 'social'. However, it wasn't without challenge – a few felt we were a 'closed shop' and 'antiquated'. It's a good base on which to start this work.
Perceptions audit findings – 3 words you would use to describe housing associations: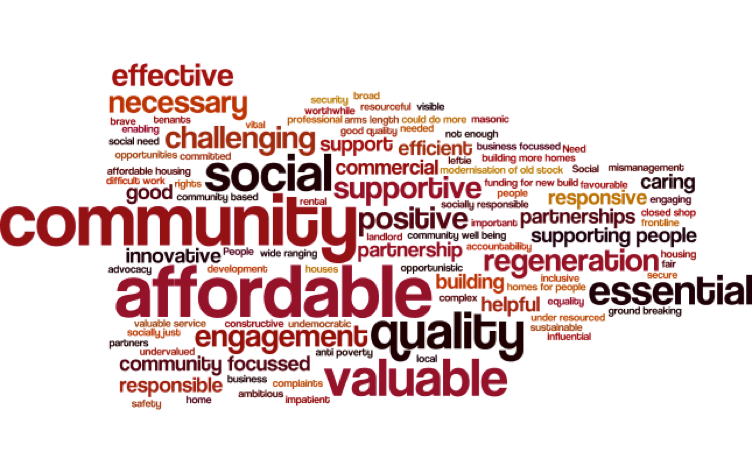 Over 300 of you have already given your views at CHC networks and conferences, setting out your thoughts on the big questions that will define us as a sector over the years to come:
Who should we house?


What services should we provide?


What is our offer to the community?


What will our workforce look like?


What is our relationship to the state?


It's early days but we are already starting to see some themes emerging. For example, many of you that have contributed to date have told us that you see us as a sector continuing to provide our core purpose of providing housing to those in need but that increasingly you see our offer expanding. Many of you spoke about how we need to be responsive to a changing population and market and that we should provide a broad offer with a range of choices for people.
Emerging feedback from housing associations in response to the question – who should we house?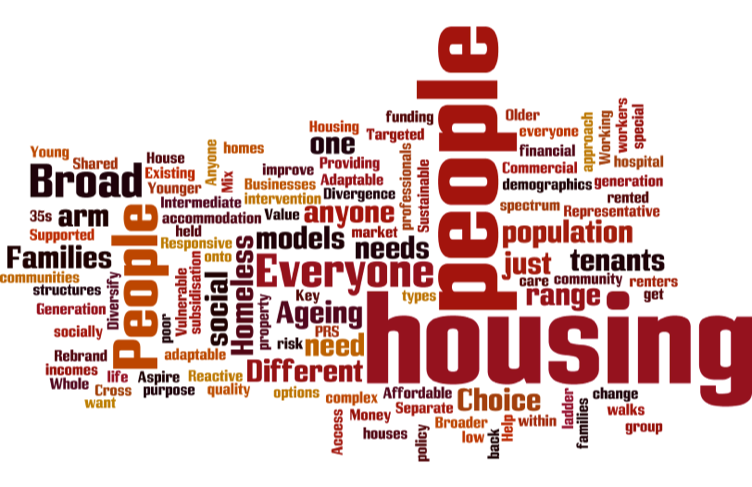 At this week's Leadership Conference we will launch the next phase of our work, 'Establishing the Challenge', where we'll reveal findings from research conducted by Savills on our behalf.
The research outlines some interesting findings and tomorrow we'll be posting a blog from Abigail Davies, Associate Director at Savills, who conducted the research.
Once the research findings have been disseminated, it's on to phase 3 - 'Join the Conversation'.
We want you to come and join us at our Housing Horizons programme of events over the summer to debate those big questions and shape our contribution over the next 20 years. It's only with your participation that we will be able to develop a strong and compelling vision that reflects our diversity and shared ambition.
Find out more on our website:
http://chcymru.org.uk/en/housing-horizons
Clarissa Corbisiero-Peters
– Director of Policy, CHC