Cost of living: housing associations want to do more, but need extra support to help tenants in crisis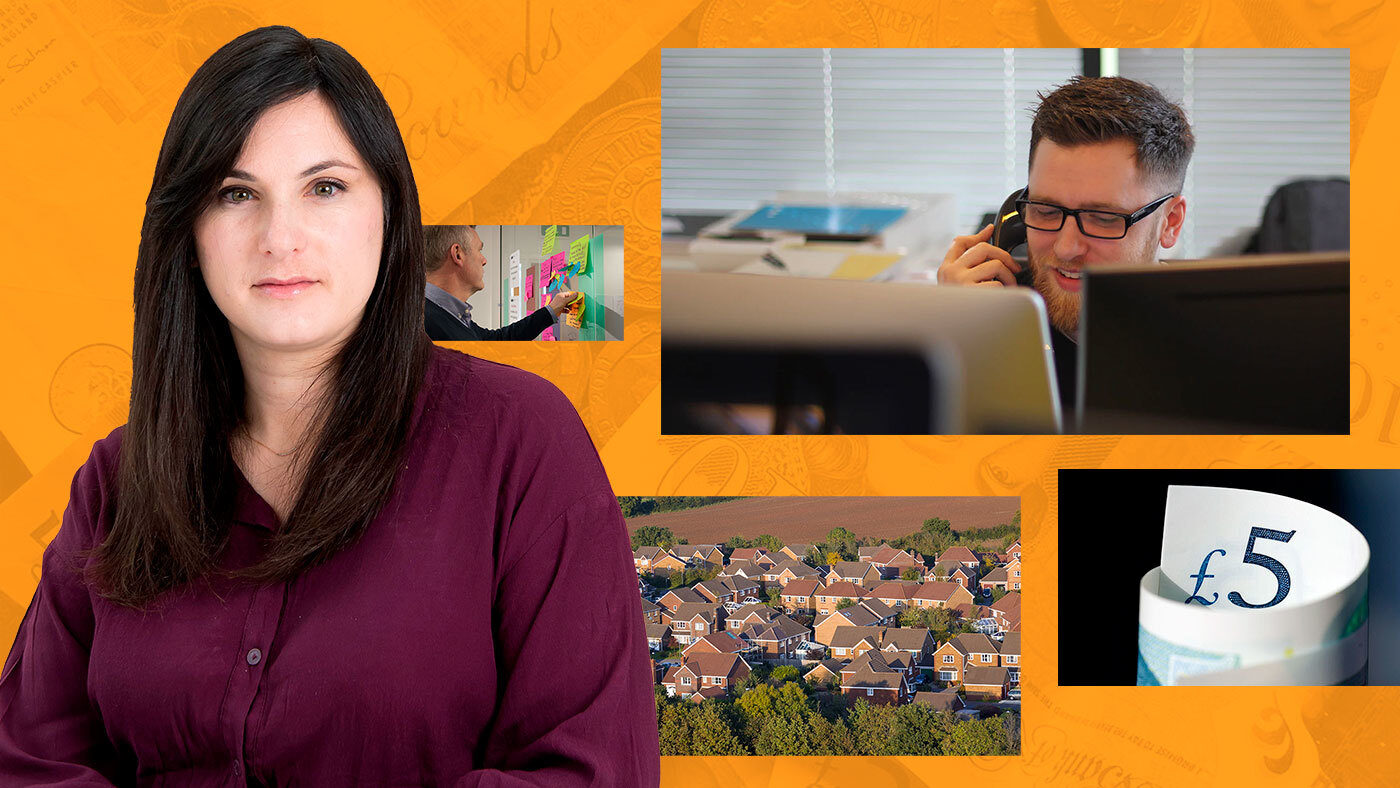 Earlier this month, Welsh Government invited partners to a Cost of Living summit, where they could share ideas and identify actions to help people in Wales as the cost of living continues to rise. Hosted by Jane Hutt, Minister for Social Justice, these partners were asked to speak about the impact the crisis was having (and continues to have) on children and families, housing and pay.
Community Housing Cymru's Deputy Chief Executive, Clarissa Corbisiero, was one of those invited. Here, she discusses how housing associations are helping their tenants in crisis while we call for sector-wide support.

How much does it cost to run your home?
With energy prices and inflation costs increasing, this is a question on many minds at the moment, including those that drive action and services within housing associations in Wales.
For those on a low income the question is ever more important. Low income households spend a significantly higher percentage of their expenditure on essential items. The Bevan Foundation's Snapshot of Poverty report shows that 1 in 5 households who have an income of less than £20,000, either sometimes or often struggle to afford everyday items.
Even before the recent spike in energy prices, Cardiff University's Wales Fiscal Analysis research body found that UK households in the poorest decile spent more than twice as much on housing and utilities as a proportion of their disposable income than those in the top income decile. Strikingly, Bevan Foundation recently reported that 98% of low income households are living in fuel poverty.
Recent reports warning of significant and further rises this coming winter puts into sharp focus that the sheer scale of the situation means that the crisis support provided by government and partners will only take us so far.
As things worsen, social housing tenants are seeking more advice from their landlords. In response, some housing associations are sourcing additional time-limited funding to boost their energy advice services and community welfare support. But housing association income maximisation teams are increasingly finding that they have reached the limits of what they can do - every option has been explored and there are no further savings to be identified.
Both funding and priority has been given to advice services in Wales, in light of rising costs - but we think that housing associations and other community partners can play an even stronger role in supporting those that are struggling. Last year, we estimated that Welsh housing associations invested hundreds of thousands of pounds to support those that had reached crisis point. Our most recent survey showed that, in fact, just nine associations alone invested over £250,000 in helping tenants with their living costs. There is a clear opportunity to make this money go further with a match funding scheme and a coordinated approach across agencies and government, to create an accessible approach to crisis funding.
Rent and welfare
Housing associations' responsibilities are not limited to advice and crisis funding, however. We also think hard about the cost of living in our homes, including rent and service charges.
Housing associations use a range of tools to help them set rent each year. This includes affordability principles, service charge reviews, data tools and rent-setting models which have affordability at their heart - such as the Joseph Rowntree Foundation living rent model. Last year, this approach saw 74% of Welsh housing associations making a range of changes to freeze or reduce individual rents to make them more affordable for tenants.
At a UK level it is clear that the current approach to welfare does not ensure benefits support people to live well. The real value of basic benefits has declined due to the failure to fully uprate in seven out of the previous ten years. The Chartered Institute of Housing reports that basic benefits are now worth 11 percent less than they were a decade ago - that's equivalent to a benefit cut of £1,800 for a family with two children.
Local Housing Allowance remains frozen at its 2020 level, thereby reducing the availability of homes that are affordable to those on low incomes. For those that are being migrated to Universal Credit by 2024, there is currently no commitment to increase benefits for those who will have transitional protection (those who will be worse off on Universal Credit), to have an uplift in line or near to inflation. We will continue to add our voice to Welsh Government's and others to call for reforms to our system of welfare.
What about the homes themselves? While social landlords have invested heavily in improving the standard of social homes, there is still much more to do to increase their energy efficiency. Investment in existing homes makes sense as one part of a broader approach to help with rising costs. The Optimised Retrofit Programme has allowed housing associations to test approaches and learn from them. However to scale this up, we need a clear, deliverable and funded roadmap.
Decarbonisation also has the potential to stimulate 26,500 jobs and, if implemented according to a planned and achievable timeline, will support SMEs to scale up with confidence so that we can capture the benefits of that investment here in Wales.
As more and more people find themselves in need of help, we need to address the cost of living crisis where it is hitting people hardest - at home. But we can only do this with a deliverable and funded plan to channel significant investment into existing homes.