Cardiff tenant achieves goals with help from Taff Housing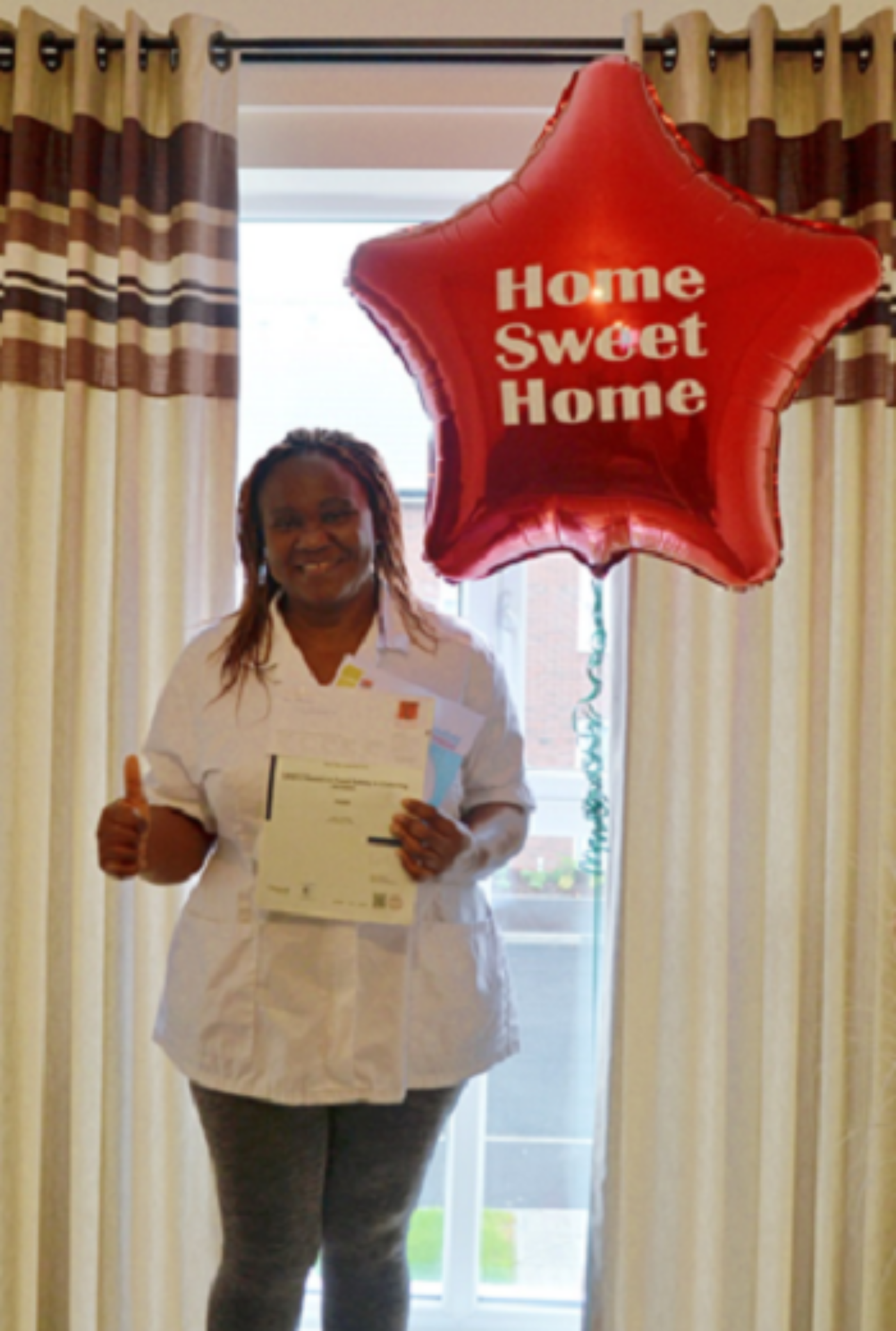 As part of its commitment to supporting people to reach their aspirations, Taff Housing core funds a careers programme called 'Building Futures'. The programme offers access to quality volunteering placements, free accredited training, apprenticeships and partnerships with local schools, further education and higher education.
Pauline was homeless when she heard about Taff Housing.
Pauline explains:
"I first heard about Taff Housing Association when my Support Workers at Llamau and YMCA told me about the free training on offer. At the time I was doing lots of voluntary work whilst struggling to find work.
"Volunteering really helped to increase my confidence and looked good on my CV, but I was finding it hard to get a job because I didn't have the necessary qualifications. Through Taff Housing Association, I completed the Emergency First Aid at Work training followed by the Food Safety training. That's what helped me to get a full time job as a Care Assistant!
"In 2017, I moved into a beautiful flat on a Taff Housing Association development. I feel so happy to finally have a home of my own.
"I'm always telling people you can learn at any age and build up your skills, experience and confidence and reach your goals in life, like I did. This is something I would never have achieved without the support from Taff Housing."
By offering opportunities for tenants to learn new skills, Taff Housing are also building confidence and tackling isolation.
That's why it's so important we deliver on our sector vision to become the entry point for tenants to access local services, unlocking potential. Read more on our vision
here.
See how our members are building the future at our Annual Conference by booking
here
.