Capturing Creativity - What a great title for an award!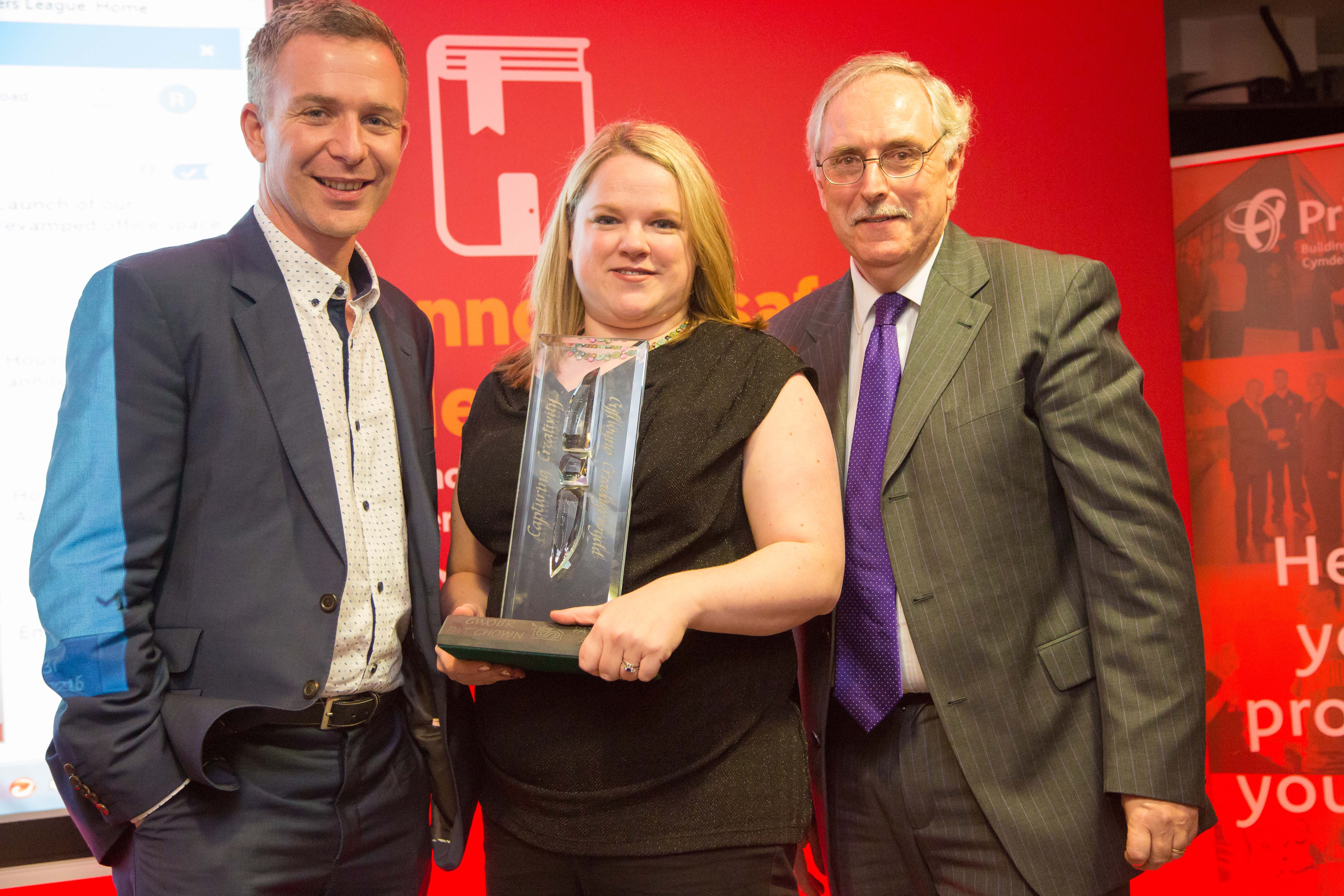 When we were shortlisted for the Pat Chown award last year, we stood alongside a number of creative housing projects. It was inspiring to see our colleagues in the housing sector thinking differently and developing new ideas to solve common problems.
At the time, our safeguarding approach called 'Cause for Concern' was quite new. It had been set up in October 2014 and over the following years it really started to be established as part of our culture. We saw staff from across the company, including maintenance operatives and rent account managers, report their concerns about tenants' safety and wellbeing.
When we won the award in 2016, I was thrilled to see our new approach to safeguarding recognised. Cause for Concern was designed to ensure we're keeping our tenants safe in their homes. When a staff member sees or hears something that concerns them about a tenant's wellbeing, they report their concern to an experienced team who act quickly. This approach to safeguarding enables us to utilise existing resources and has proved to be simple, effective and low cost.
The Cause for Concern team have continued their good work, developing the approach and working to provide each of the 184 staff trained in Cause for Concern with updated training. Month on month they receive referrals for concerns around child safety, adult safety and domestic abuse. The number of safeguarding cases reported through Cause for Concern has always exceeded our expectations. This is a trend that has continued over the past financial year, with a total of 407 Cause for Concern referrals made, a 64% increase on last year.
It has been encouraging to see that the approach continues to be effective. In December, a customer service member made a referral for a tenant who had phoned to report a repair. She had become tearful on the phone and told him that she was struggling with depression and anxiety, the customer service member made a Cause for Concern referral. Following this, staff member JR met with her to discuss her situation and what would help her going forward. She is now taking part in an employment project run in partnership with mental health charity Gofal.
Cause for Concern exists to protect our tenants' safety and wellbeing, and I'm confident that the work the Cause for Concern team carry out will continue to help keep our tenants safe in their homes. I'm proud of the approach the team have created and that staff throughout our company put safeguarding our tenants at the forefront of their work.
Stephen Evans
– Director of Operations, Charter Housing