Building a strong and resilient workforce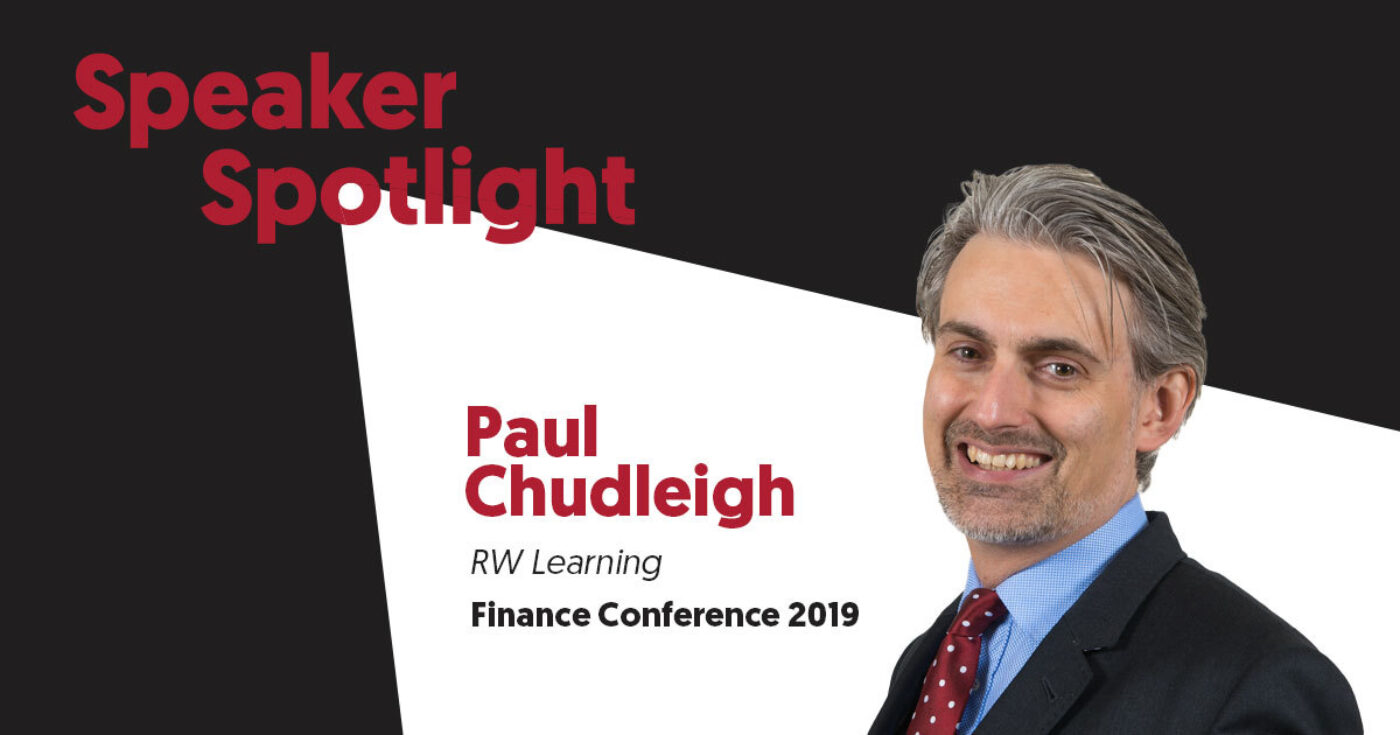 As organisations grow and change, the need for a strong and resilient workforce increases. At our finance conference this year, Paul Chudleigh will be equipping us with the methodology and tips needed to balance our state of mind so that we can perform at our best and deliver excellent results.
Summarise your talk in one sentence
.
Fundamentally it is about understanding that resilience is an asset that we can all work to deepen and enhance; it is not magic, it's simply about understanding where it comes from and how to access it.
Your talk is all about resilience, why do you think it is so important to build a resilient workforce?

For too long too many organisations focused on performance, performance, performance. Many, including some in the social housing sector, appreciate that sustainable high performance is only possible by taking well-being and resilience into account. Of course, organisations want to perform well; however, people need to feel valued, cared for and supported if we want them to be truly engaged in making things better. If we make the mistake of asking people for more and more, without creating a culture that promotes resilience, we may find they decide to take their talents elsewhere. Even worse, they may burn-out.
What's your experience of working with the social housing sector?

I have supported quite a number of social housing and associated organisations over the years. I have been involved in helping to select people for senior positions, coaching, organisational development and leadership development. I love much of the work that the sector is engaged in and hope that leaders, managers and employees truly understand the value they bring to communities.
Do you think the way we work has changed over the past few years?

Over the past twenty years work has changed for just about everyone. We can now do things that were once not even dreamed of; which is great. Our organisations are now more complex than ever before and technology is driving change in lots of different ways. However, it is important to ensure we update our working methods to match the needs and demands of a fast-evolving world. Technology can be both a blessing and a curse as we seek to integrate work and other aspects of life; and there are personal choices we must make if we are to thrive.
What are you looking forward to most at the Finance conference?

Hearing more about some of the great work that the sector is undertaking and how creative financial thinking can fuel innovation.
Book your ticket for this year's Finance Conference
here
.