Bright Ideas from Construction Week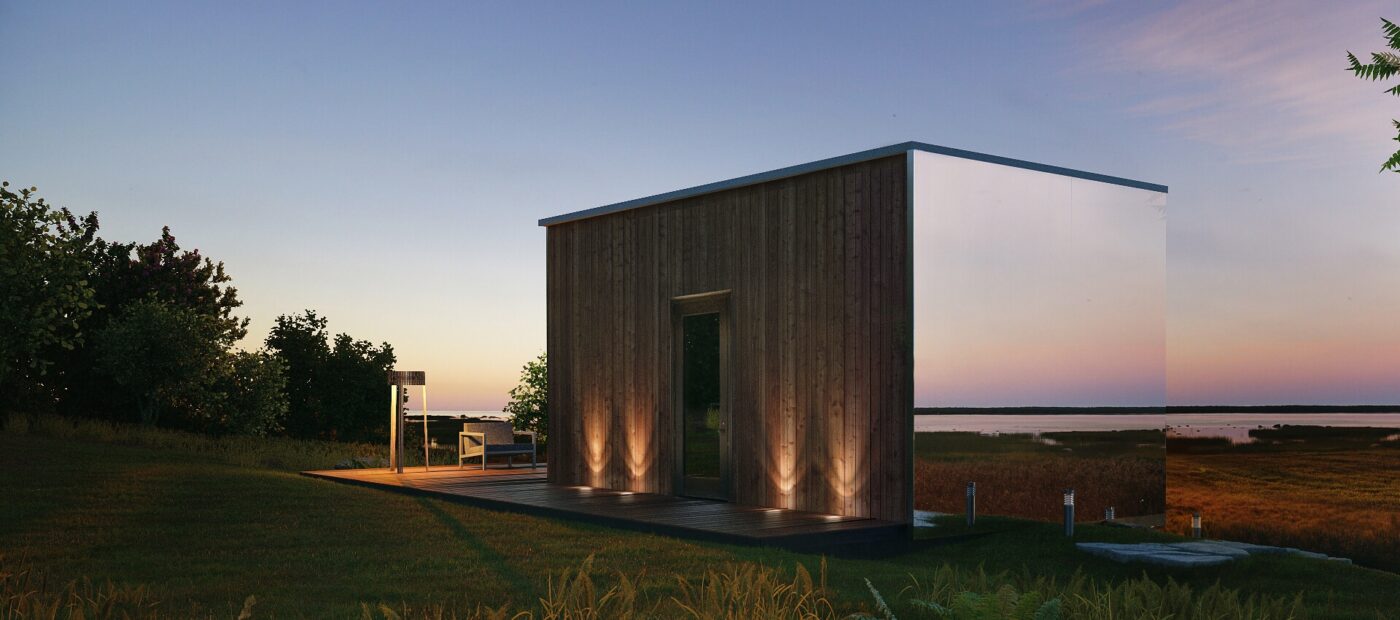 Hugh Russell visited the UK's largest construction conference, in Birmingham's NEC, and reports back on some of the big themes that shaped the show.
One year on, Mark Farmer's report for the Construction Leadership Council, powerfully subtitled 'Modernise or Die' seems to have had a palpable effect on the UK construction sector. His presentation to the Construction Week audience focussed on some of the key issues from the report, which were well represented on the conference agenda. He focused on the threat posed by a demographic change in the industry, with projections showing more people leaving the sector than joining it. This, in turn, calls for innovative approaches, working harder to attract young talent and establishing effective methods to deliver more with a smaller workforce.
Certainly, this is well evidenced by the themes running through Construction Week, with skills, innovation and off-site manufacturing all given significant airing at the conference.
Skills and attracting young talent
Farmer highlighted the sector's concerns around a 'draining away' of skilled labour by an industry consistently failing to attract young people. The shadow of Brexit, and its predicted subsequent decimation of the foreign labour force, looms threateningly over the sector. Mike Haigh, MD of Mott MacDonald noted that, within a decade, we are expected to fall an estimated 2 million people short in the engineering sector alone. There were a few ideas presented at the conference, though, which might provide reasons for optimism and be worthy of exploration by housing associations in Wales.
MOBI
It turns out that architect and TV presenter, George Clarke has more strings to his bow than just a passion for sheds. He talked excitedly at Construction Week about the recently launched Ministry of Building Innovation, which he founded in conjunction with Teeside University, to focus specifically on imparting new skills and training young people in non-traditional areas of construction. The reports and PHD studies which will emanate from the project, as well as the increase in skilled, innovative construction practitioners, will inevitably impact the future of housebuilding in Wales. Not only that, but the presence of a UK academic institution focused on developing skills needed for the future of construction is cause for cheer.
Reverse Mentoring
Mike Haigh was one of many commentators at the conference who addressed the subject of bringing millennials into the workforce, noting that his company uses a system of so-called 'reverse mentoring'. He explained that this involves senior staff buddying up with young people to better understand what drives them and the techniques that can be best employed to encourage emerging talent into the business and, crucially, keep them on-board. In a separate presentation, Andrew Carpenter, of Constructing Excellence South West, suggested that to attract young people into the industry, "we need to change the perception that profit is a dirty word". I challenged this at the time – a report by consultancy firm Global Tolerance found that of millennial workers in the UK; 62% want to work for a company that makes a positive impact, half prefer purposeful work to a high salary, and 53% would work harder if they were making a difference to others. The idea of making positive, purposeful difference to society through work is a clear selling point which RSLs can use to compete for talent and the concept of reverse mentoring is one which might help CHC members to best understand how to get that message out to future sector leaders.
Schools Programmes
I wholeheartedly agreed with Andrew Carpenter on his point that the construction industry could be doing much more to improve its image in the eyes of young people (as could the housing association sector, more broadly). I was impressed by the schools programme he described, with CESW members taking classes in local schools to highlight the possibilities for young people to work in the construction industry. Similarly, Alison Watson's Class of Your Own project was noted during another presentation as an example of a really effective student engagement programme. Surely, there's scope for RSLs in Wales to adopt similar approaches, building on some of the existing examples of student engagement that some have already adopted.
Off-Site Manufacturing
Farmer's report is an influential call for greater investment in what he terms 'pre-manufactured value', a concept most obviously defined as off-site manufacturing. Based on this conference, it seems that delivering OSM at scale is an idea for which the sector is ready. There has been discussion around how the private sector is prepared to invest further in an off-site approach, although this was tempered by many talking about how it better suits the build-to-rent sector than private sale. There was also much positivity about warrantors: Ilke Homes, an OSM specialist, described how their model was Council of Mortgage Lenders (CML), Buildoffsite Property Assurance Scheme (BOPAS) and Local Authority Building Control (LABC) approved. The National House Building Council (NHBC) were present and, similarly, positive about off-site manufacturing, leading to an overall sense that the future for OSM is bright.
There were a number of interesting products showcased at the event, which well provide a dash of inspiration to aspiring off-site builders. Most attractive was the Estonian ÖÖDHOUSE (pictured), which, I was told, would cost around €45,000, if purchased individually. The glass-encased building was initially developed to produce 'instant' hotel rooms, but its application as distinctly good-looking under-35s housing makes it an enticing possibility for RSLs.
Less sexy, perhaps, but probably more innovative in its choice of materials, was the Tufeco Atelio model, a grey, brutalist looking structure, with huge windows breaking up the otherwise unclad wall. Made from a unique recycled compound with fibre glass lining, the house promises energy-positivity and can be tailored to suit customers' needs during production.
Innovation
Innovation in the construction industry is another topic Mark Farmer touched upon in his presentation, particularly focusing on using technological innovation to compensate for the disruption to traditional building methods. A few innovative products which caught my eye at the show included:
Virtual Reality
A concept attracting significant interest in the sector, and with multiple applications for RSLs in Wales, is providing virtual tours of planned housing developments using virtual reality equipment. I used the set-up provided by Mypad3D, chatting to company co-founder Brian Mulholland (a former trustee of East Thames Housing Association), about the value it could bring to HAs. The immersion in a virtual world is not only impressive, but it's also good fun, and, it struck me, could have a really positive impact for HAs going through the planning process. By being able to provide a beautifully rendered walkthrough of a site (turnaround can be as quick as a week from submission of architect's drawings), developing landlords could show consultees exactly what they want to provide in a novel and convincing fashion. Elsewhere, VR modelling could cut down on inefficiencies in the build process, with all interested parties able to 'tour' the site at an early stage and query designs as if they were inspecting a finished model. It could also be used to give prospective tenants/ buyers the opportunity to design the interiors of their homes, picking from different floorboards or curtains, for example, which could increase consumer satisfaction.
Cisterns Thinking
The average person spends 526,000 minutes of their lifetime on the toilet (thanks Google), but, outside of Japan, the humble khazi is a product which perhaps fails to get the attention it deserves when it comes to innovative approaches. Whether through squeamishness or perhaps due to a lack of associated glamour, the world of lavatories hasn't seen much design disruption since the days of the outhouse. However, the designers behind Propelair are determined to do things differently and, without drastically changing the aesthetics of the product, have designed a loo which could make a significant difference to social housing tenants and their landlords. By installing a simple electric motor (at negligible running cost) their toilets use 84% less water and 80% less energy, while improving performance, robustness and ease of maintenance, and crucially cutting down on carbon emissions (by using less water, and thus less embedded carbon). Assuming a deal could be reached to bring down the cost (currently they're a couple of hundred quid more than a standard loo), this could be an area of innovation which would fit flush alongside RSLs' attempts to reduce carbon and cut tenants' energy bills (sorry).
Smart Homes
While much of the tech on display in the Smart Homes arena of the event lacked relevance for social housing providers, (and, frankly, I struggled to understand why anyone at all would need a pre-programmable coffee machine the size of an oven), there were certainly areas social landlords might wish to consider in future. This includes Atamate's smart building system, which, among other features, has moisture sensors attached to automatic ventilation systems to keep homes condensation free. It also alerts landlords when humidity levels reach a point, potentially indicating a problem requiring intervention from maintenance teams, and minimising reliance on tenants reporting concerns.