Tai Tarian scheme helps job seekers build foundations for the future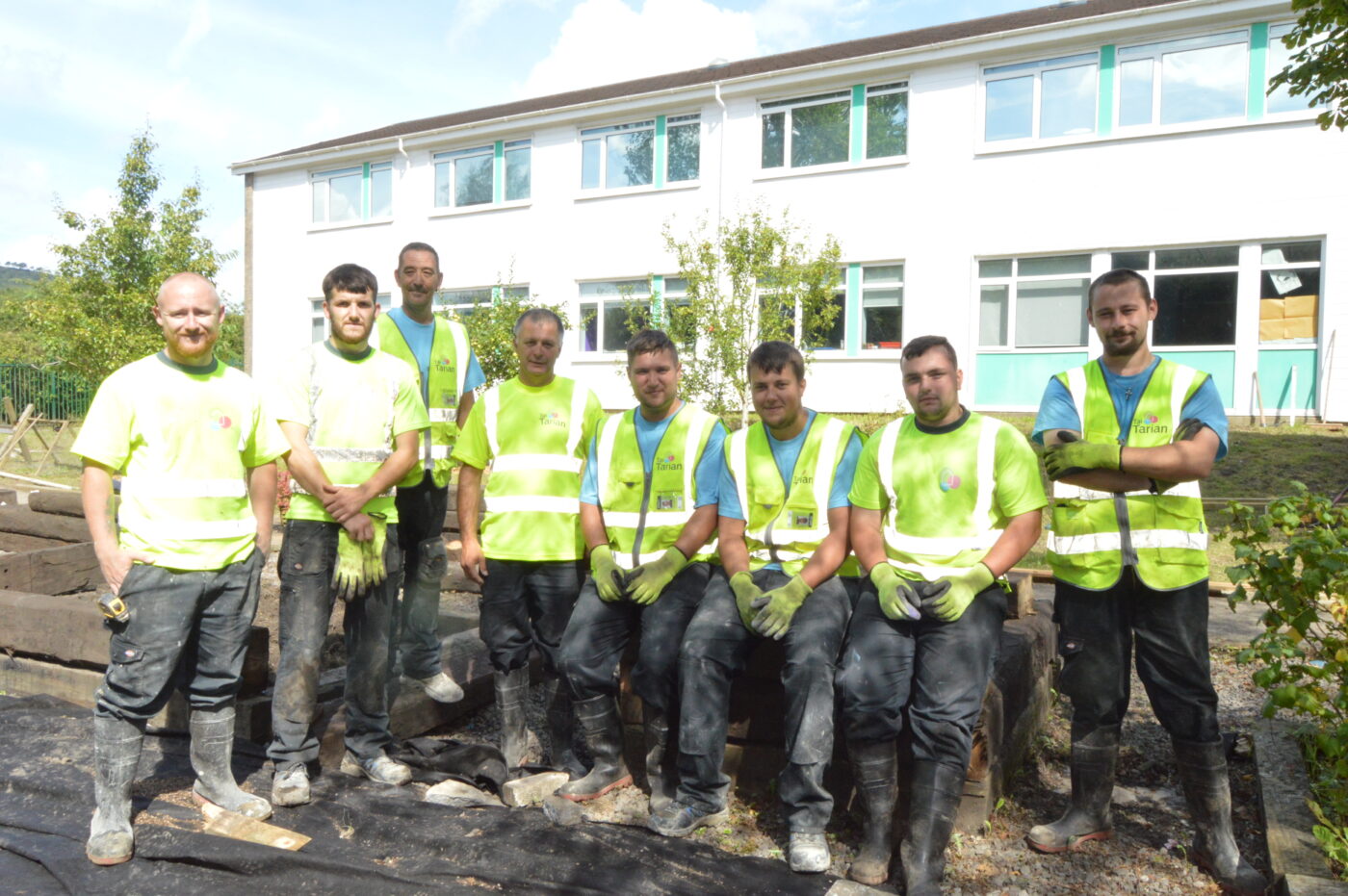 "I was unemployed and looking for work when I found out about this opportunity. It has totally changed my life."
Launched in Summer 2017, Tai Tarian's
Copper Foundation
initiative aims to help unemployed people back into work.
Over the next five years up to 80 people will be given year long contracts, enabling them to learn new skills including carpentry and building maintenance. The project aims to give job seekers the necessary experience to secure full time employment, either with Tai Tarian or with another organisation in the future.
The Copper Foundation has already employed seven people form the Upper Afan Valley who spend most of their time working on Tai Tarian's external works programme.
One person who has benefitted from the project is Dean who was on Jobseeker's Allowance for a number of months before his local job centre told him about the project.
"I wanted to secure a better future for myself and learn new skills I can use in a job. I left school with no qualifications, and everything I am now learning will help me in the future.
"I was unemployed and looking for work when I found out about this opportunity. I applied and was lucky enough to be accepted.
"It's been a great experience so far, learning lots of new skills and working with a great bunch of boys", he said.
Grzegorz Michalski, a full time single dad who is also taking part in the scheme, added:
"The hours are perfect for me. Before I started I had no experience in carpentry, but now I can do the work myself. Having new skills is fantastic."
Senior Operations Officer, Aled Guy, who leads the project, said:
"The Copper Foundation aims to give individuals a route back into work after finding it difficult to find suitable employment for a variety of reasons.
"During their 12 months with us they will gain a host of experience and learn new skills from working alongside our experienced team of tradespeople. We also offer additional support such as interview technique training and advice on how to write CVs and fill in job application forms."