2017 - An extraordinary year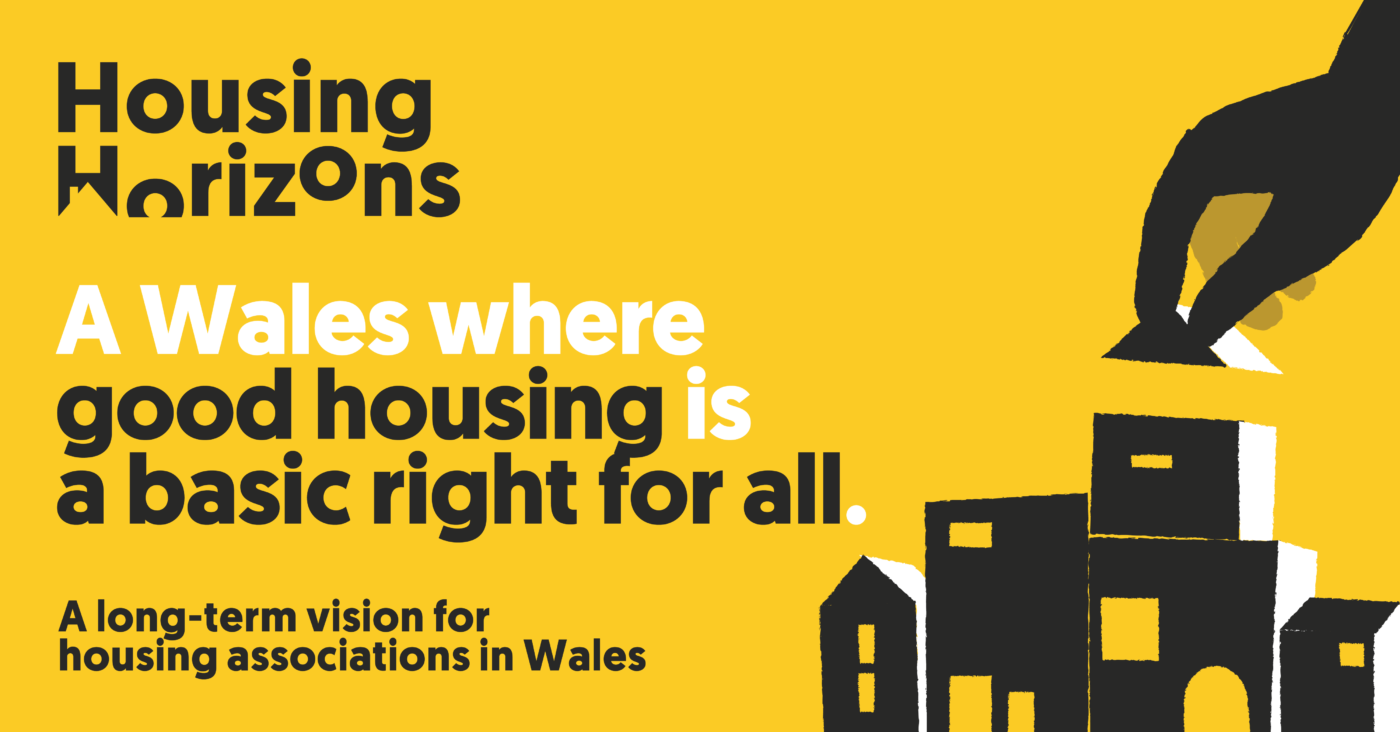 Stuart Ropke's Annual Conference 2017 speech in full:
2017 has been an extraordinary year in so many ways, both in housing and beyond. This year marks the 20
th
year that I have worked in housing, and I can't remember another year that has been so intense, dramatic and tragic.
But amongst the political turmoil – a General Election that instead of resolving uncertainty, only created more; of Brexit negotiations that are meandering interminably towards a destination not yet known. One image stands above all others.
Grenfell Tower
The terrible tragedy at Grenfell tower shook the whole nation to the core. As a result fundamental questions are finally being asked, that had been forgotten for too long by too many. The importance of social housing and its place in a decent and civilized society is once again being recognised.
No-one could fail to be moved by the stories of heroism and courage that emerged from Grenfell. But we also learnt of the talent, dreams and potential that the residents of Grenfell Tower had in abundance and for too many will now be unfulfilled.
As housing leaders, workers and campaigners, we must ensure that we never allow the need for good quality, genuinely affordable and safe housing to be marginalised on the fringes of public policy discourse, and work to ensure that the lessons of Grenfell are learnt so a tragedy like this never happens again.
Welfare Reform
It is probably no coincidence, that it was in a post-Grenfell environment that we have begun to see a slow unwinding of some of the more destructive policies introduced under the guise of welfare reform. Policies disastrous for tenants and incredibly challenging for housing associations to manage.
It was particularly pleasing that the UK Government reversed the decision to apply Local Housing Allowance to social housing. The analysis we released on the day before the Prime Minister announced the U-turn showed that the policy was completely and utterly unworkable.
But of course there is still more to do. Although the signs are promising we need to ensure that the new funding regime for supported housing provides stability and growth. And of course, Universal Credit remains a troubled child.
The safety net has to work for those that need it most, and on the 28th November we travel to Westminster to meet with Welsh MPs to continue to argue for a change of approach. I look forward to seeing many of you there.
But what of the future?
A year ago, we launched our Housing Horizons project. At the time, many in our sector wondered why we were focussing on the next 20 years when there were so many problems and issues to be solved today.
But we were clear that we needed a long term vision. As independent organisations and arguably the best resourced institutions operating in communities across the country from North to South, from rural villages to our cities - a statement of our vision is to make Wales a better place to live and work in.
Over the course of the year, we've spoken to over 500 people from housing associations and beyond. Our 'Vision Makers' have been creative, innovative and often challenging.
There is no doubt that for many of them, the turbulent world of 2017 and beyond and the challenges it presents has been at the forefront of their minds as they wrestled with what housing associations should do in the future.
Solid Foundations
And as we launch our vision today, we are building on solid foundations.
More than 2500 homes completed in the last year. A solid start towards meeting the 12500 homes housing associations pledged to deliver in this Assembly term in our Pact with Welsh Government and the Welsh Local Government Association


£470m spent on regenerating communities across Wales


Housing associations have contributed nearly £2bn to the Welsh economy


In the last decade we have built more than 20,000 homes.


This is a record of achievement, but our Vision Makers were clear. It's not enough. We want to change the terms of the debate. What would we do differently if we could start again with a blank sheet of paper?
Housing Horizons
We know that good housing makes a difference to everyone, whether you rent or own.
We know that a good home is one of the important aspects of people's lives, but what if we lived in a Wales where good housing was a basic right for all?
The Universal Declaration of Human Rights recognises the right to adequate housing, but we know that all too often in Wales and across the UK, housing is seen as secondary to other services.
What if housing was genuinely seen as the starting point for successful lives and successful places?
What if key policy decisions were framed with this as a central vision?
A Wales where good housing was a basic right for all, would mean that people would be healthier, people would be more prosperous, and people would be more connected.
So you were very clear that you have big ambitions to do even more.
Your vision contains a series of commitments that would transform Wales. You are going to tackle the housing crisis, You are absolutely serious about building warm, safe, and genuinely affordable homes, and you have told us that you want to build 75,000 of them over the next 20 years.
In doing so, you will support 150,000 job and training opportunities, and you'll be at the heart of the foundational economy by ensuring that 95p in every pound you spend stays in Wales and is spent as local as possible.
You told us that housing associations wanted to be at the heart of Wales' commitment to tackle climate change with homes fit for future generations, with all new homes reaching near zero carbon standards by 2020, and even more importantly your existing housing stock reaching near zero carbon standards by 2036.
We know that in a Wales where good housing is a basic right for all, that people would be healthier. That's not surprising. We know that a stable secure home has a massive impact on well-being. We also know that soon over 50% of the Welsh Government's budget will be spent on health services.
You told us that you want to explore new ways of working with the Health Service, developing new models of housing that will take pressure off acute services. You will explore opportunities to share funding and services around people not processes.
And of course as we strive to deliver on our ambitions, you told us that you will not waver from our core purpose a sector. While it is welcome that the UK Government is beginning to rediscover the virtues of social housing in recent months, we have never forgotten what is important here in Wales. As our ambition and our sector grows, social housing will always remain our core purpose. It's what we do – it's what we'll always do.
These are big commitments and as a sector we can't do this on our own. To make our vision reality, we are laying down a challenge today to public services, the private sector and politicians to think and act differently.
In housing associations you will find organisations that want to think and act in a true spirit of partnership.
Housing associations will listen, learn and innovate. We want to be creative. We are willing to think the unthinkable. We will work with anyone and everyone who shares our ambition of a Wales where good housing is a basic right for all, where our communities are more resilient, safer and better places to live.
The Homes for Wales campaign showed us that every party in the National Assembly believes in tackling the housing crisis, and we have seen this reflected both in Welsh Government policy and investment, with housing now firmly established as a top priority in the national strategy, "Prosperity for All."
So to politicians across the political spectrum we say this:
"Whether you're for the many and not the few", or you want "a country that works for everyone" or any other vision, we want to work with you.
Essex and Beyond
So our ambition for the next twenty years is big.
And 10 years ago, the Essex Review of Affordable Housing in Wales laid the foundations for the successful housing associations we see today. A sector that is well regulated, that delivers on its promises, is growing and leverages public investment by attracting huge amounts of private finance into some of the most deprived communities in the country.
Now we have a sector ambitious to do much more, that is keen to work in partnership across the public, private and third sectors, that wants to work in a different way, that wants to double the number of homes it builds in the next twenty years. To achieve this we need to fundamentally look at the way we build and invest in housing.
The time is right to look once again at how housing policy in Wales is responding to that need to do things differently.
So that is why today, we are calling for Welsh Government to announce a new review of affordable housing in Wales. A review that would be conducted not from a position of weakness but one of strength.
A review that will enable housing to play its full role in delivering prosperity for all. A review that looks at how we will invest in housing in the future, at the standards to which we will build and the extent that we can break down the silos that too often exist between government portfolios and public services.
In Wales we sometimes collaborate well, but still too often we don't collaborate well enough.
And so today as we launch our vision and outline the scale of our ambition – where good housing is a basic right for all – this is not the end of the conversation, it is just the beginning.